Recruiting a Digital Strategy to Reach New Audiences
Who Staffing Strategic Digital Marketing Services
Services
Digital Strategy
Social Media Management
Content Creation
Design
Email Marketing
Background
WHO… a staffing company
WHO is a staffing firm located in Owings Mills, MD that specializes in the placement of talented candidates into IT and Business Operations roles on both a direct-hire and contract-hire basis.
They offer a range of services that allow them to work with clients based on unique needs. WHO prides themselves on their driving principle that "People Matter Most", and hire with real instinct. They get to know their candidates as well as they get to know their clients' businesses to build strong relationships and find the perfect match for both parties.

Challenge
Building a Strategic Online Presence
Before engaging with us, WHO's main source of lead generation was tapping into their individual networks with no formalized plan. They would share sporadic social media posts that lacked an overarching strategy, leading to virtually no traction. Their website's main purpose was to act as a job board but offered no other helpful resources for job seekers.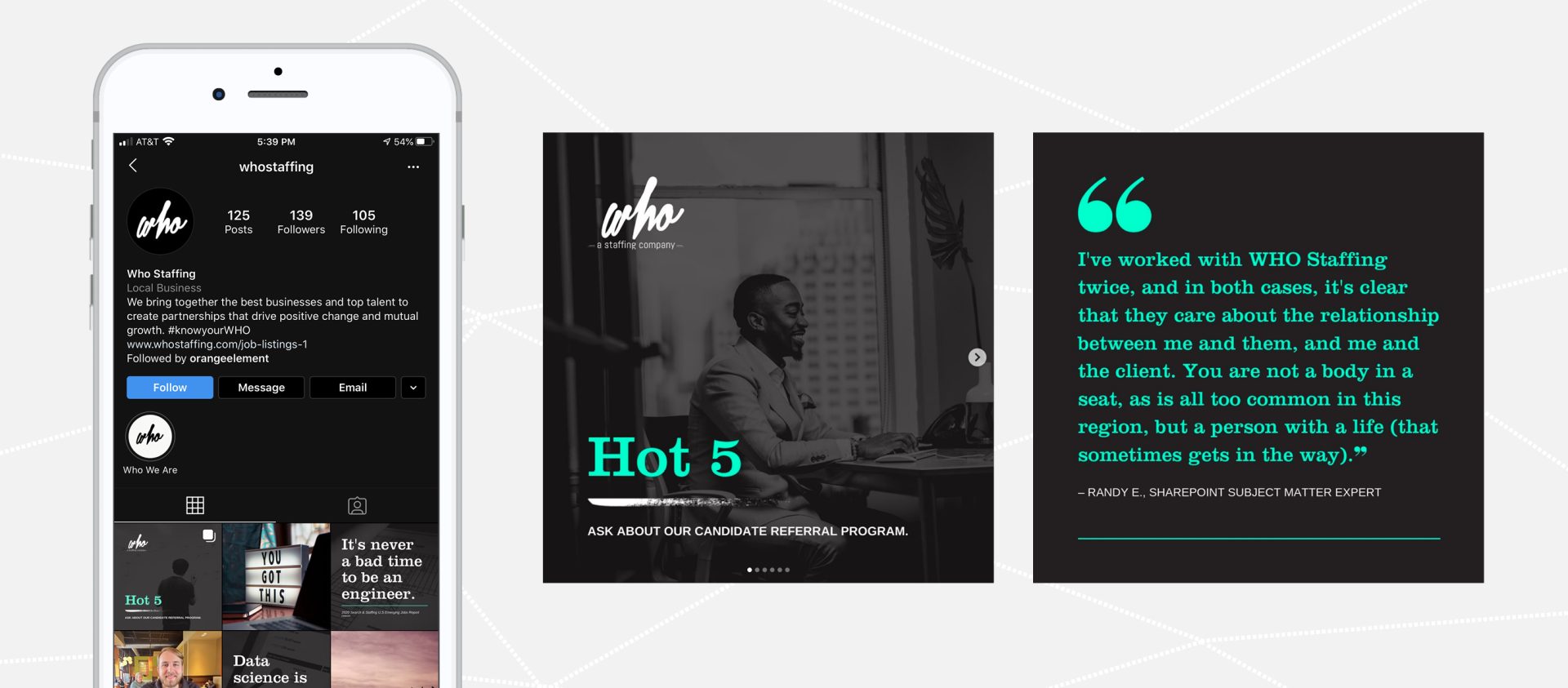 Solution
Content Marketing for Relevance and Consistency
We deployed a strategic plan for boosting WHO's digital presence. We create social media content on a daily basis, publishing content that is relevant and intriguing to both job seekers and organizations with hiring needs. We built out an on-site blog to create a web of content that will amass authority and search engine rankings. Lastly, we created a monthly email newsletter to keep their contact base engaged with new resources, company updates, and industry trends. The newsletter list is constantly growing and quickly reaching an audience of 1,000 people.
Results
Growth & Progress
Through our creative campaigns, social media now drives 13% of WHO's website traffic, which is a 281% increase year over year. Their social following has grown by 300% from the time we started deploying the social strategy. Content marketing has driven a 75% increase in organic traffic year over year. Most importantly, WHO's number of placements increased by 20% and their client portfolio has become increasingly diversified.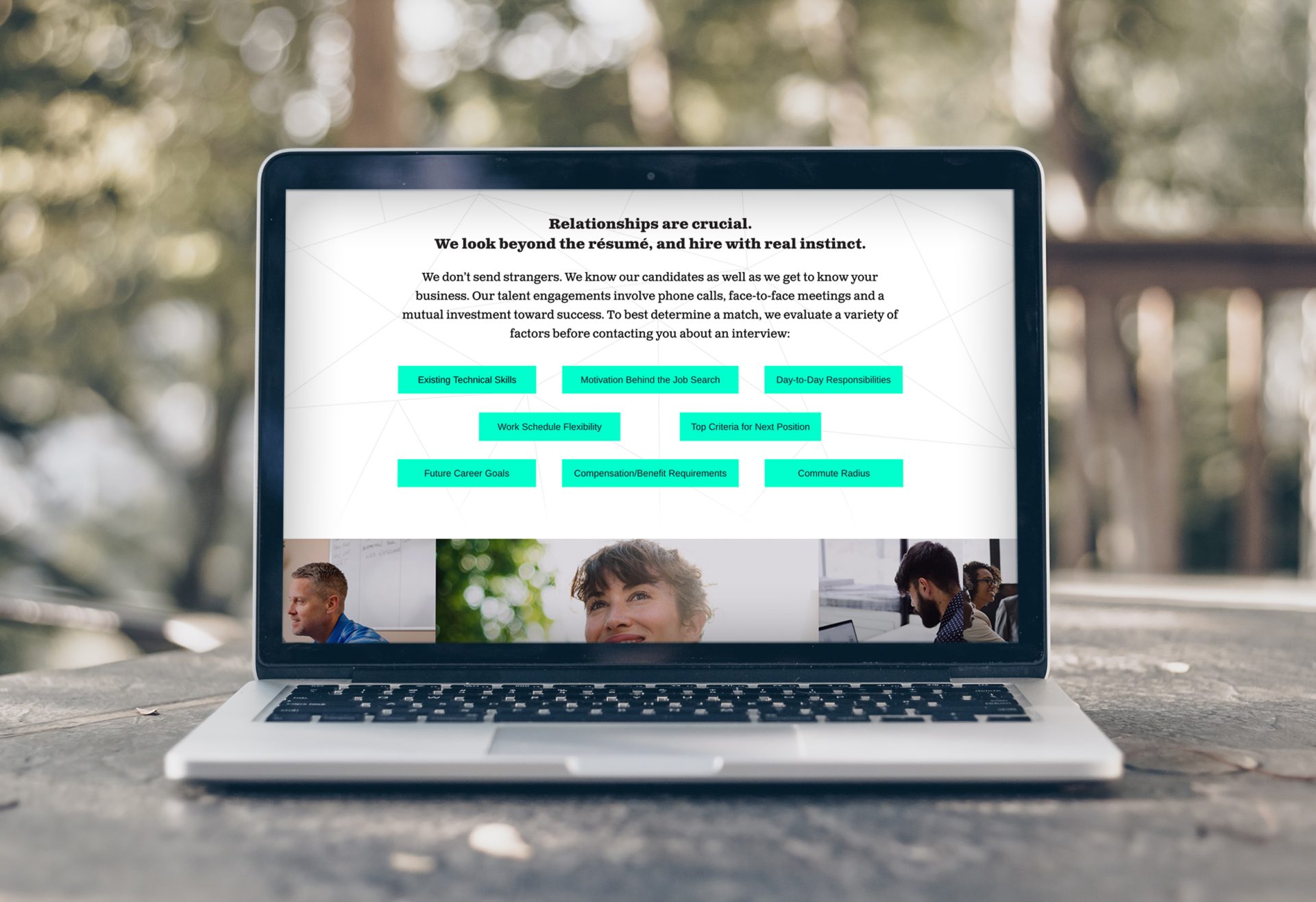 We have come to truly appreciate Orange Element Founder & CEO Aaron Moore's thoughtful, humble approach to increased brand awareness, lead generation and content strategy. Our personal account Digital Strategist, Madison Lawrence, is attentive, creative and a joy to work with. We are thrilled with the level of service, and results, we have achieved working with Orange Element and look forward to a mutually beneficial relationship moving forward.