Digitizing an Agency Deep-Rooted in Tradition
Keller-Brown Insurance Services
Services
Social Media Marketing
Content Creation
SEO
Email Newsletter
Email Automation
Strategic Digital Marketing Services
Background
Five Generations of Insuring Their Community
First opening in 1899, Keller-Brown Insurance Services has a rich history serving the insurance needs of their clients and has been run by five consecutive family generations. Sarah Brown, the founder's great, great granddaughter joined the agency in 2008 and currently operates as CEO. Before engaging with us, Keller-Brown's main source of lead generation was word of mouth and, while that is still the case for them and most other insurance agents, their hope was to diversify the source and increase the number of leads generated.

Challenge
Help a 121-Year-Old Company Embrace the Digital Age
Keller-Brown's social media presence was limited to Facebook and their web traffic was solely organic and direct traffic with no overarching strategy to inform content and drive website traffic and leads. The agency lacked an email newsletter to keep clients, partners, and insurance reps up-to-date on company news, industry trends, and important insurance information. Overall, their digital voice was lacking relevance and consistency.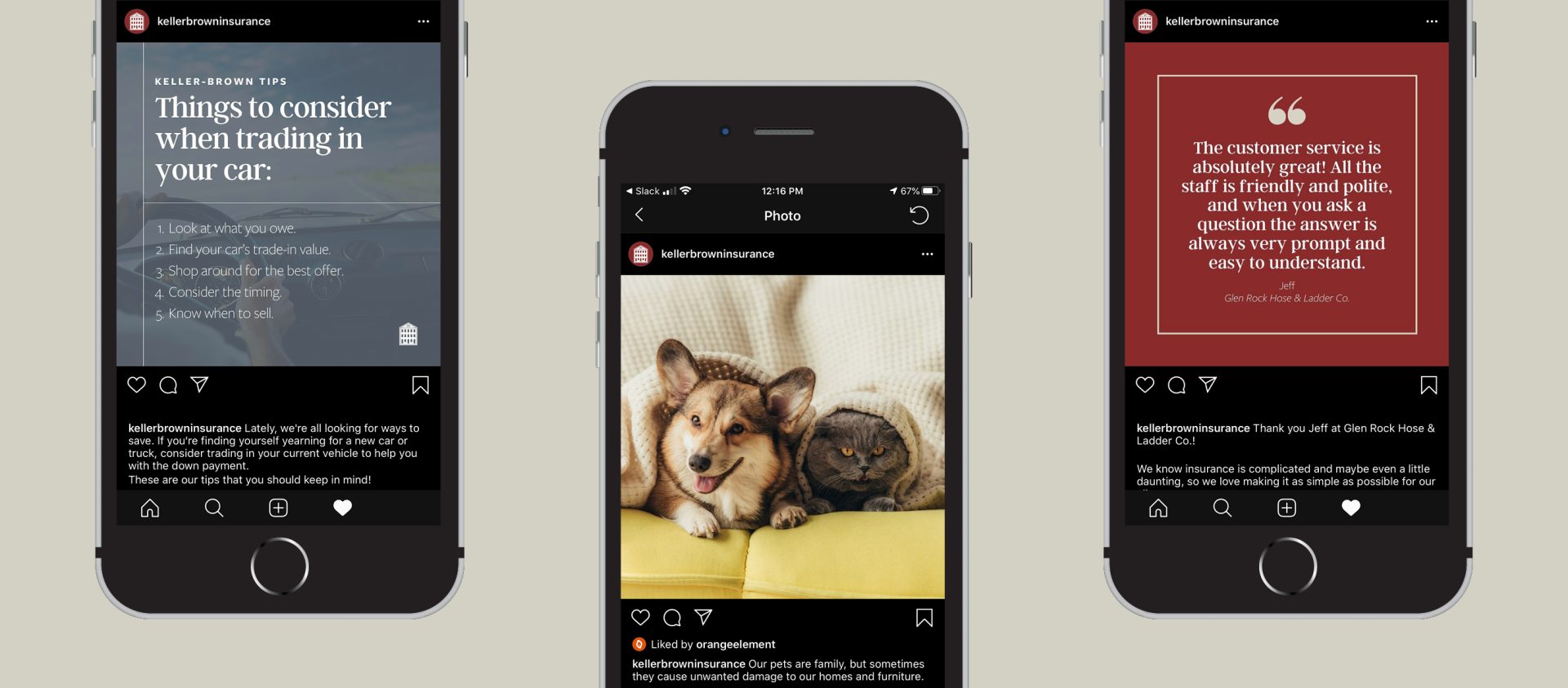 Solution
Ensure an Engaging Omni-Channel Approach
Following an extensive discovery phase, we clearly defined their buyer personas, product offerings, and business goals. From there, we built a social media strategy for existing and new channels, a content strategy to establish them as an insurance resource and knowledge base, an email marketing strategy for their newsletter and email automation needs, and are currently assessing a comprehensive onboarding package for new customers to further enhance their customer experience.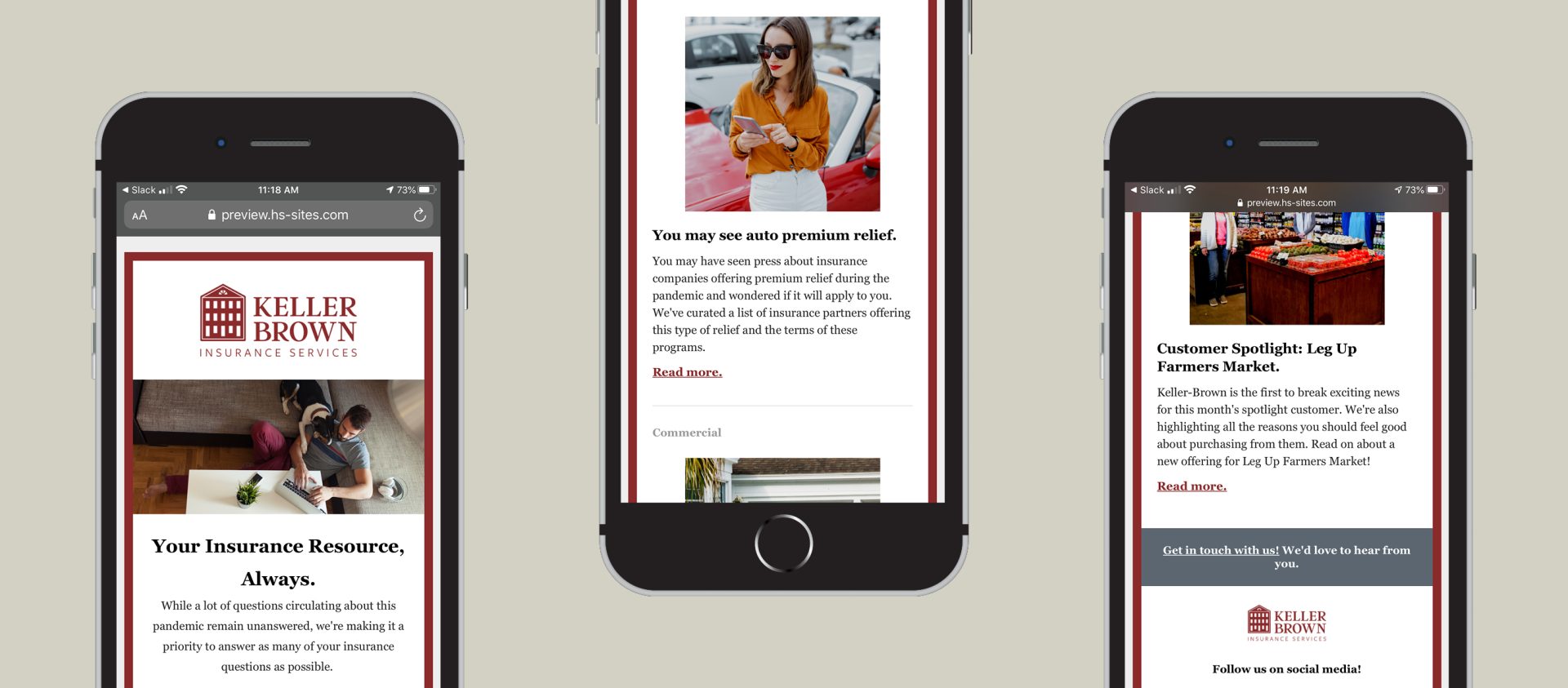 Results
Diversified Traffic and a Consistent Web Presence
Through our omni-channel campaign approach, Keller-Brown's website traffic became more diversified. Now, their organic traffic is up over 20% when comparing to the previous period. Email now accounts for 11% of traffic, display accounts for 5% of traffic, and social media accounts for 4% of traffic as well. Social media saw the biggest increase from the previous period, bringing in 75% more traffic! Additionally, new users to their website has increase by 55%.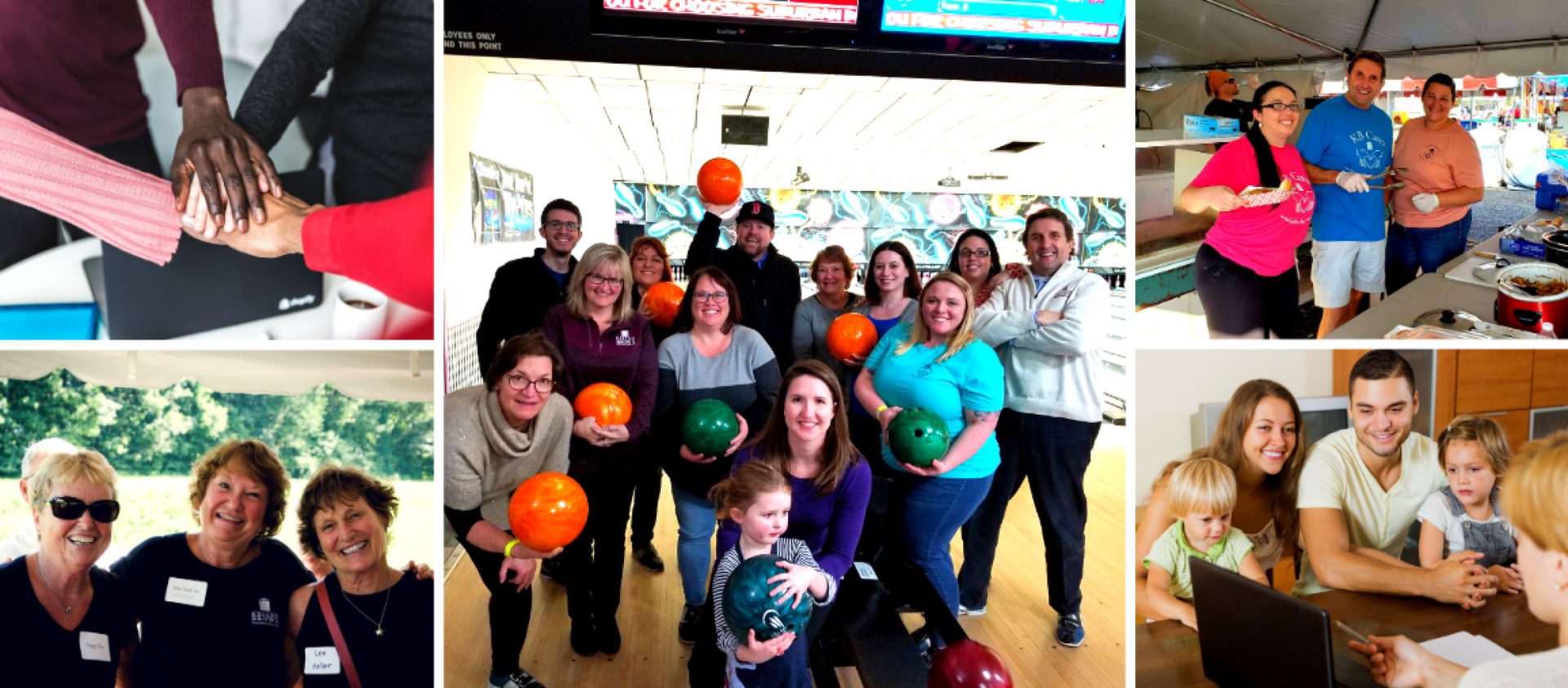 We started with OE shortly before the pandemic. Needless to say, our original strategy has shifted, but they have been flexible with our evolving game plan as the world changes around us. What separates them from other marketing consultants we've interviewed is they really listened and took the time to know us. They communicate what's in our hearts and minds better than even we can. Engaging with Orange Element has allowed us to take our marketing game from homemade to professional at a very quick pace. We've relied on them for everything from strategy and big picture decisions, to last-minute asks, and they've come through every time. Madison is incredibly responsive, and in a very short time period has become an integral part of our team. They're a trusted partner and I would highly recommend them (unless you're in our industry…then back off!)