Creating One Global Energy
Brand for Worldwide Locations
AES Energy Storage
Services
Interior and Exterior Branding
Environmental Graphics
Fabrication Management
Wayfinding
Creating a branding system across global AES Energy Storage sites to match its innovative, worldwide impact.

Background
Path from Concept to Reality
AES Energy Storage began as one of the first independent power producers in the nation and is now a major supplier of power in 18 countries. After working together to brand their global headquarters in Arlington, Va., AES reached out to us to create a cohesive and distinct brand for their Energy Storage buildings around the world.

Challenge
Branding for Future Innovations
Because of the specific parameters found at each site, it was important that the design concept be customizable and fluid to create a strong system of recognition—mirroring AES' innovation. Each site held unique challenges and involved a new team to manage the application of branding and site expectations. We needed to create a distinct and recognizable "look" to set AES apart from its competitors.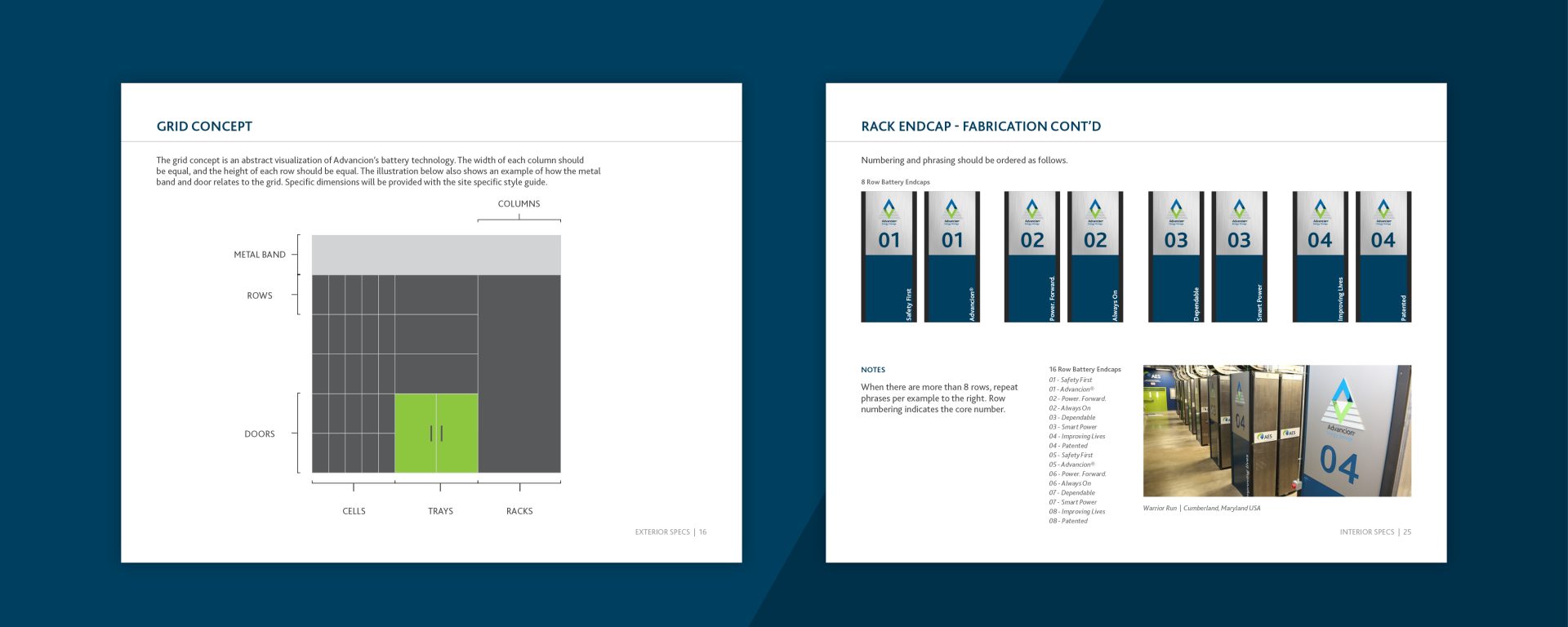 Solution
Site-Specific Approach
New energy storage system branding concepts were applied to building sites worldwide, which required a wide range of budgets, locations, weather conditions, and other restrictions. Due to the global nature of the project, we also abided by many country and state-by-state legal requirements that affected branding decisions. And while brand guidelines continue to evolve with each unique site, AES now has a consistent method for applying fundamental brand elements that can also be customized for every site manager's specific needs.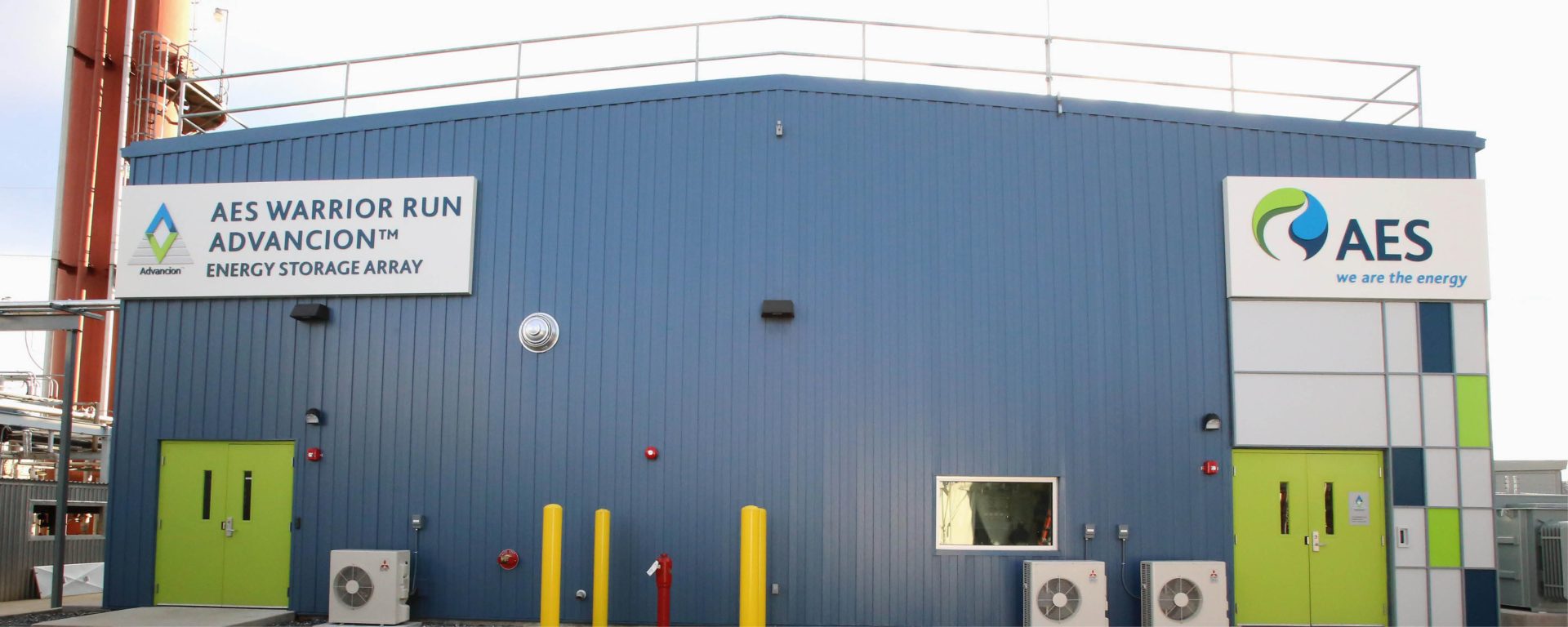 Results
On the Rise
Additional energy storage facilities have been built across the world as the demand for AES' innovative technology rises. Our relationship with AES Energy Storage continues to grow stronger and has led to our involvement on many new site plans as the "go to" resource for developing unique building and wayfinding design solutions.
Working in a space that is part construction, technology, and art, OE navigated us through this complex project to deliver a replicable and impactful brand solution that has been implemented in 6 countries.