Designing a
Report to Share
with the World
UNICEF + CEI Journeys to Scale Report
Services
Publication Design
Custom Illustrations
Information Graphics
Print Management
Designing a report for UNICEF and the Center for Education Innovations to share with its global audience that showcases five global programs aimed at improving education.

Background
Sharing Global Success
UNICEF and the Center for Education Innovations (CEI), a product of Results for Development (R4D.org), partnered to create a report to accompany the Finalists of the Innovations in Education Initiative. The report, "Journeys to Scale," tells the story of five programs that accelerate improvements in learning: Can't Wait to Learn (Sudan), Palavra de Crianca (Brazil), Accelerated School Readiness (Ethiopia), Lively Minds (Ghana), and Edutrac (Peru). Our team was tasked to find ways to successfully gather, illustrate and organize data from these initiatives in an effective and compelling way.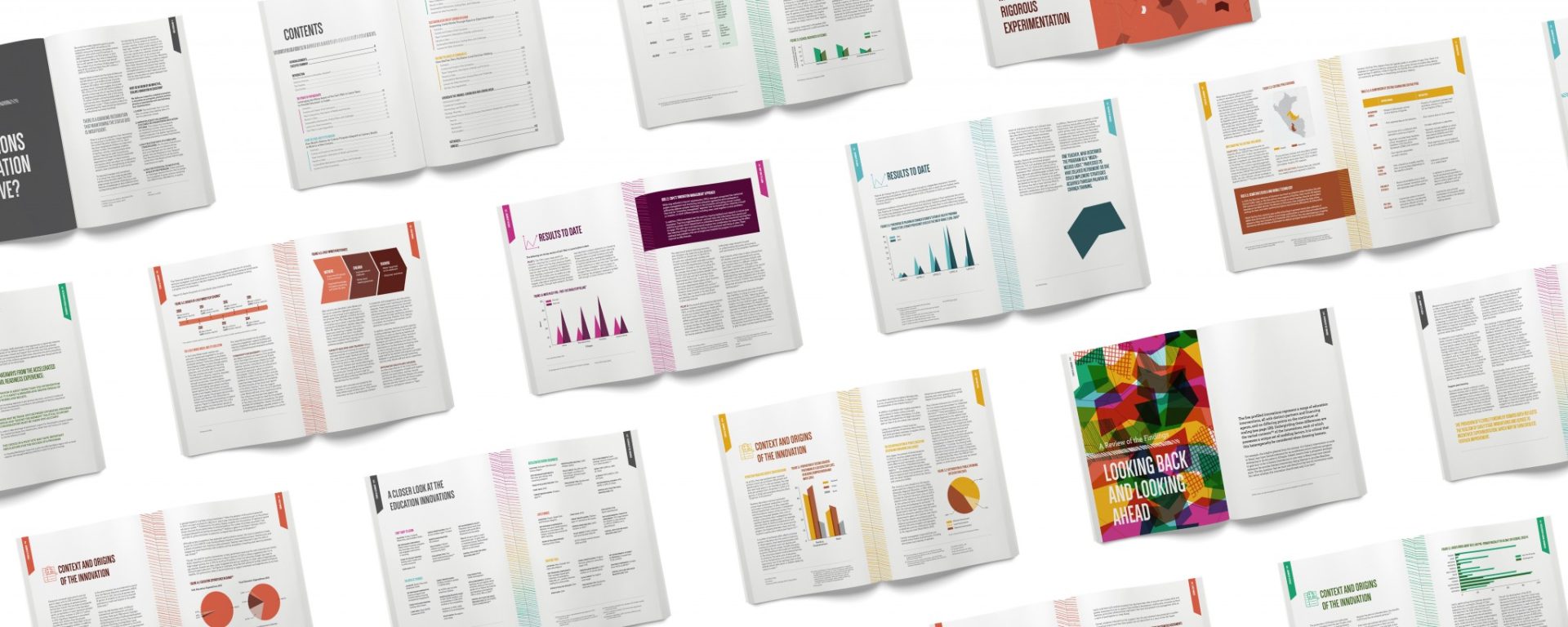 Challenge
Unifying Content
Each program needed to be represented without outshining the other. This meant organizing and coordinating the report's design to maintain a consistent voice and tab system, while making it easy for readers to dive deeper into the content.
Solution
Organized Design
To organize this complex information, we applied design thinking to help present it all in a more straightforward approach. Our design team developed a bold color palette, unique illustrations, and custom infographics to represent each individual program and their missions. This allowed us to highlight all five initiatives with clarity and cohesion, without emphasizing one over the other.

Results
Worldwide Support
Readers all over the world study this report to learn and improve their educational methodologies based on each of the five programs. The success of the project has led to frequent reprints and a very positive response in requests for more program information at both UNICEF and CEI.