Refreshing a Global
Annual Report
ONE Annual Report 2016
Services
Concept Development
Responsive Web Design
Report Design (Print & Web)
Art Direction
To keep an annual report fresh every year, sometimes you need to push the limits of the brand.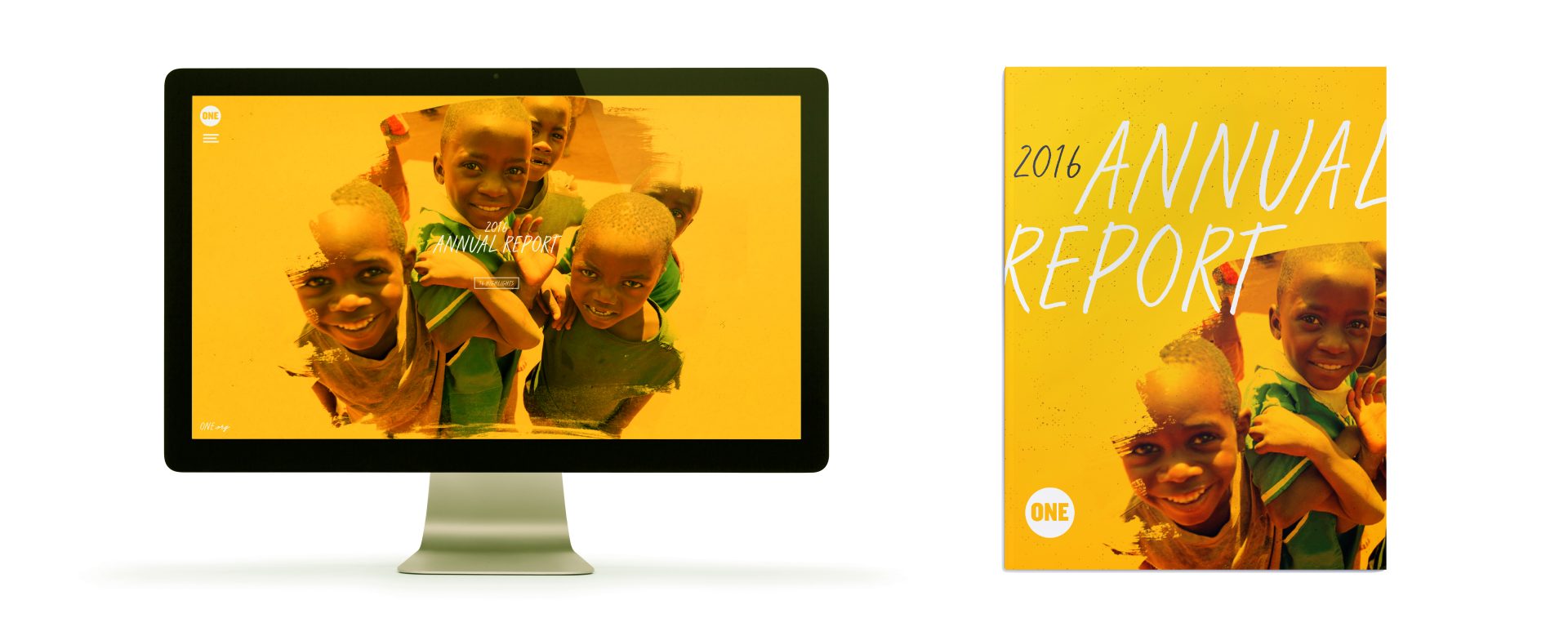 Background
Refining an Annual Report
Like many nonprofits, ONE depends on its annual report as a critical tool for informing and inspiring their donors and partners. For the fourth year, Orange Element helped ONE develop their annual report to carry forth their mission and brand worldwide. The report engages a global audience with key components of the ONE story, while simultaneously communicating a high volume of important organizational information.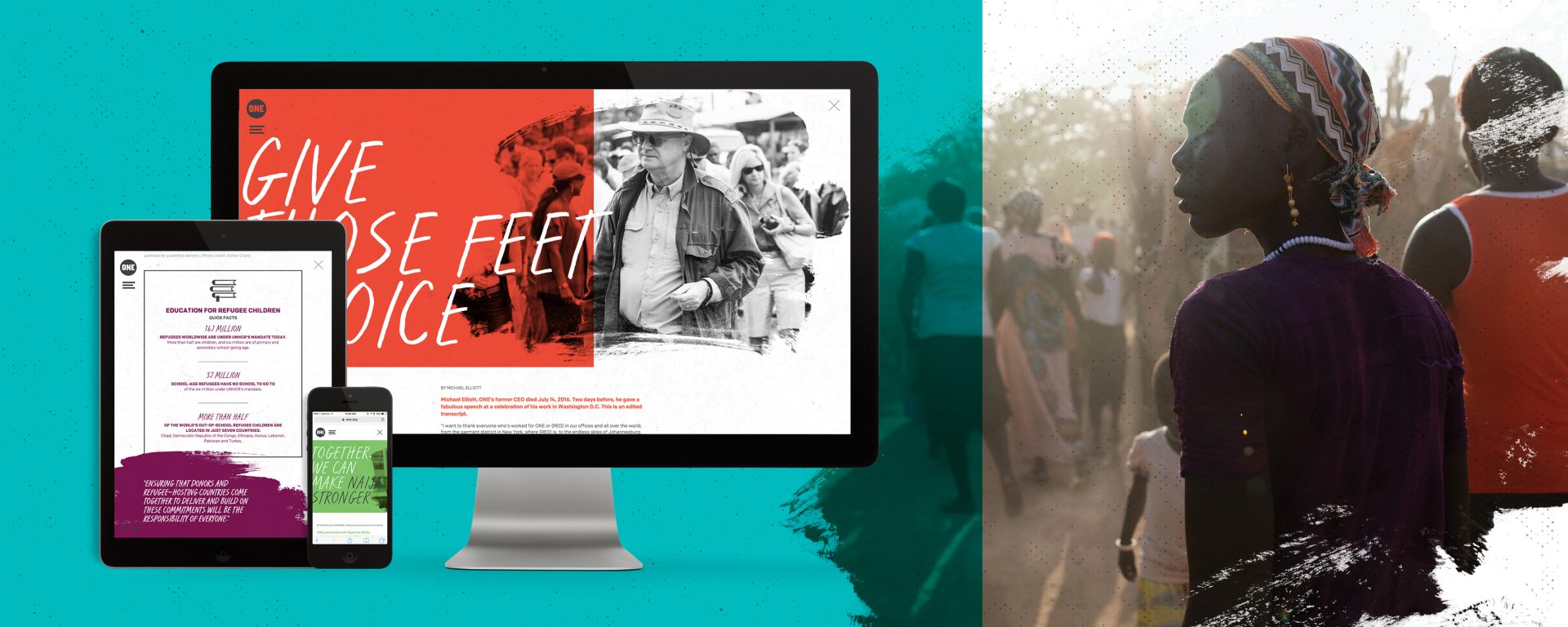 Challenge
Continuing to Excite Key Stakeholders
To produce this publication year after year, our team must push the brand and communicate their accomplishments to energize their organization and stakeholders. Our team continues to stretch the limits on ONE's brand to keep the content fresh, all while integrating the report seamlessly in other mediums like web.
Solution
Embracing and Expanding the Brand
With the success of the 2015 annual report, ONE wanted to encompass the same energy and grittiness previously used. We used paint brush strokes to emphasize different elements throughout the piece and a refined typeface to highlight global quick facts. The color floods ignited a vibrant energy in this year's report, which will help rally global support and excitement around ONE's mission. Overall, the final product humanized ONE's goals, allowing them to create a narrative around their fight against poverty. Logistically, our team managed the client's needs from the first round of concept presentation through the very end. After meeting with the team directly, we managed to complete the project faster than 2015's annual report, and under budget.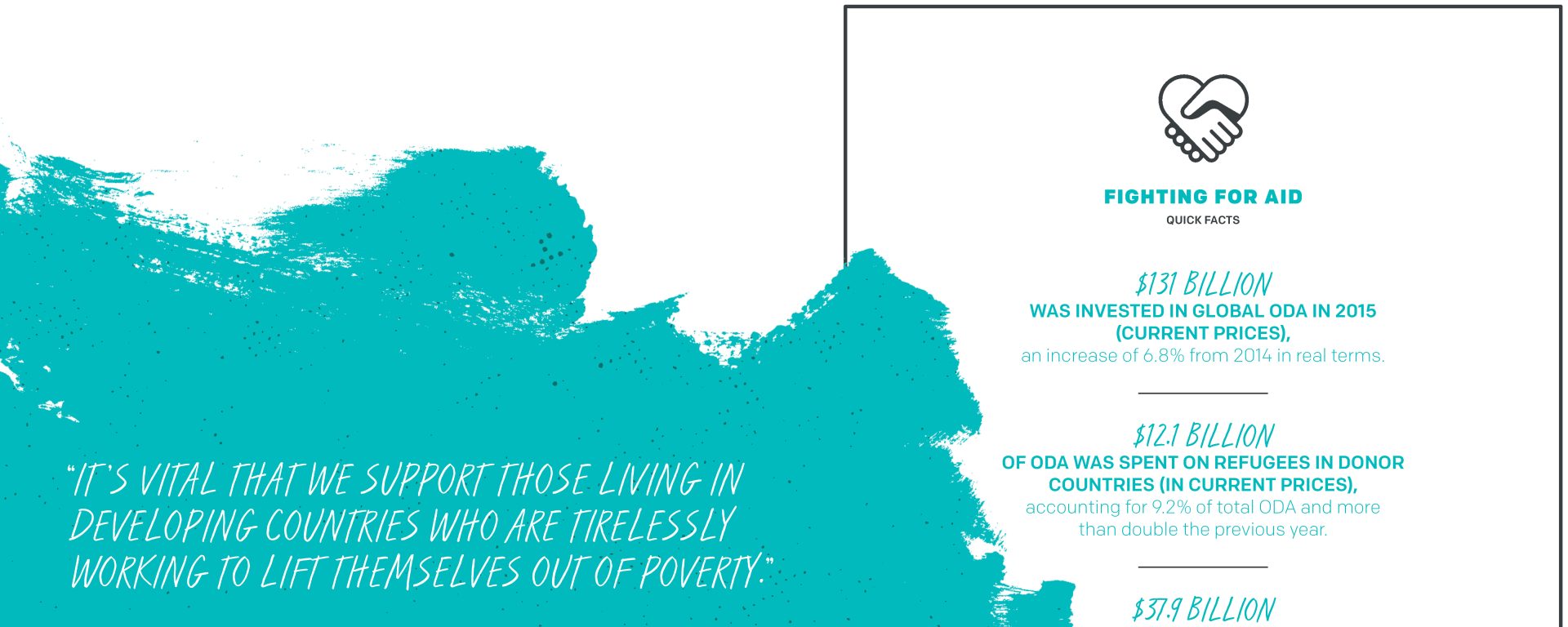 Results
Another Successful Year
The 2016 annual report was just released to the client and the entire ONE team is happy with the final product. We hope to continue our relationship with this global nonprofit for annual reports and publications in the future. Our streamlined web development process will help us continue to produce both print and web work on time and on budget.