Supporting our
client's internal
marketing team
with experience
and insight
Mortgage Bankers Association
Services
Graphic Design
Digital Campaign
Publication Design
Connecting with association membership through a fresh visual approach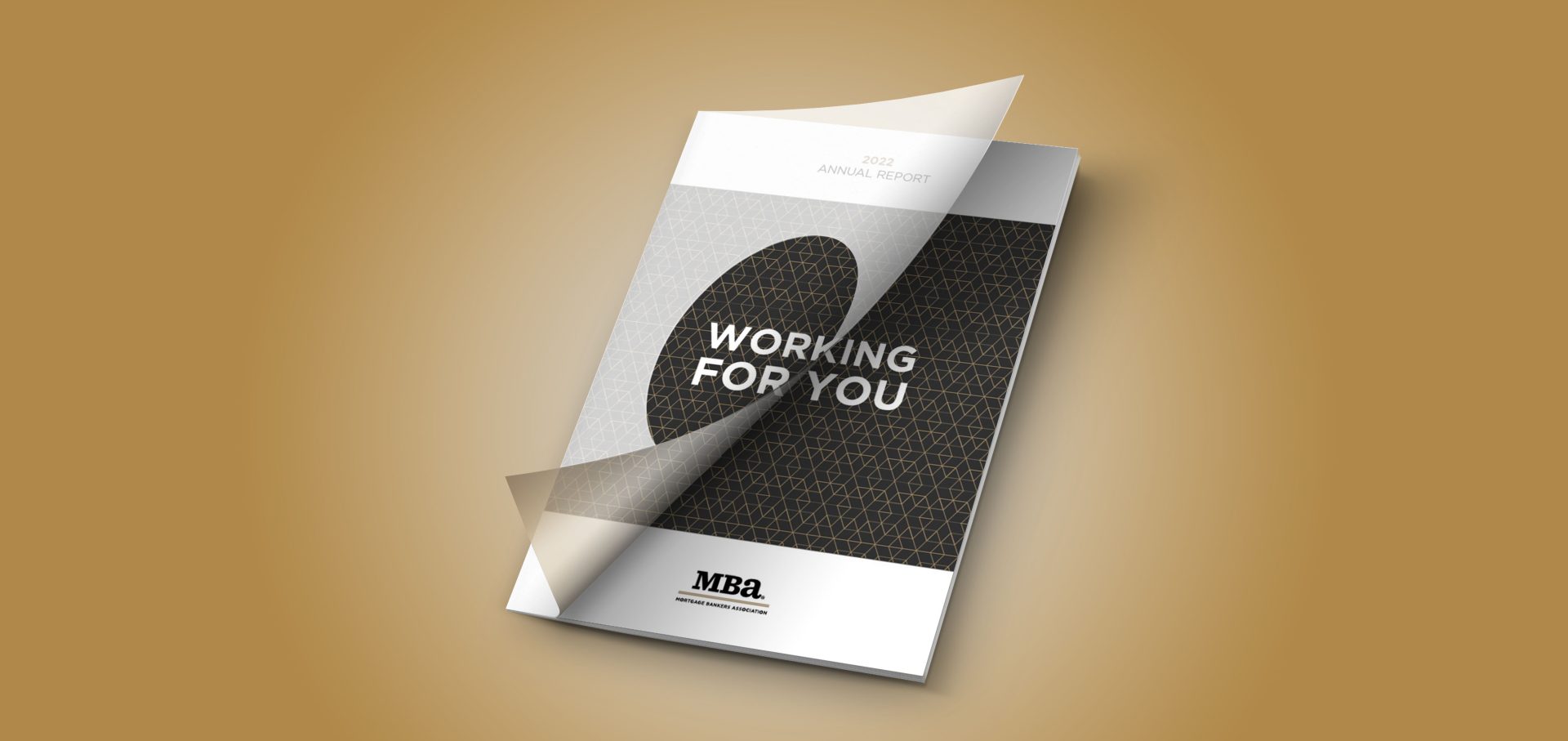 Background
MBA Annual Report
The Mortgage Bankers Association serves the interests of the many players in the real estate finance industry, including mortgage-lending companies and brokers, banks, title companies, property appraisers and other professionals in the field. MBA's 2,000+ member companies have access to education, publications, events and other means of pursuing professional excellence. This nonprofit organization's ultimate objective is to ensure a safe and sustainable real estate finance system across the commercial, residential and multifamily sectors.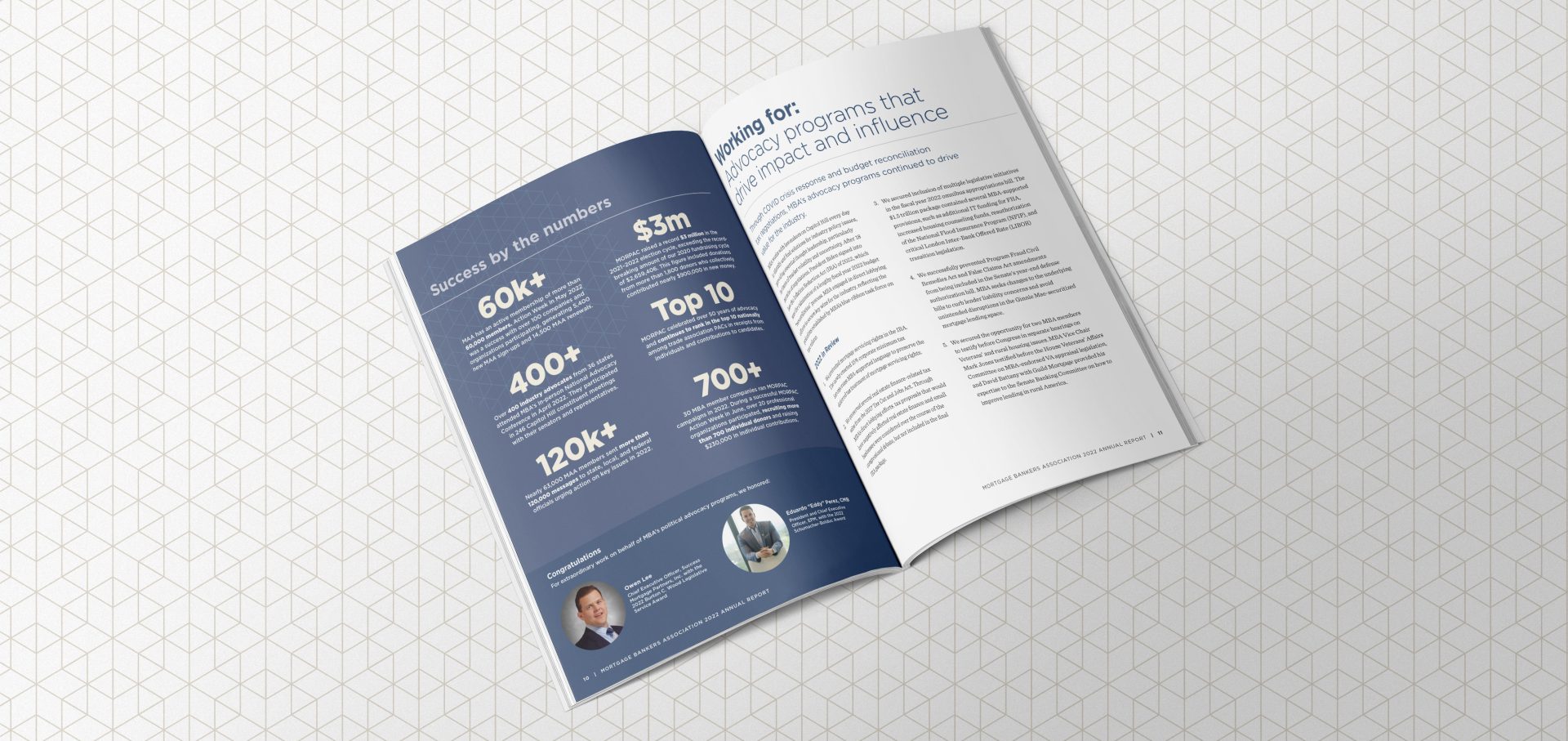 Challenge
A Partnership for Membership Communications
We first worked with MBA to promote a quickly approaching industry conference. Working with their internal marketing team, we promptly designed a range of graphics for a paid digital campaign to drive registration. This was their first time collaborating with an outside marketing agency, so they felt the usual trepidations. Will our personalities and workstyles blend? Can we co-manage deadlines? Will they be able to ramp up quickly? The answer to all was yes. Soon after, they called on us to design their annual report.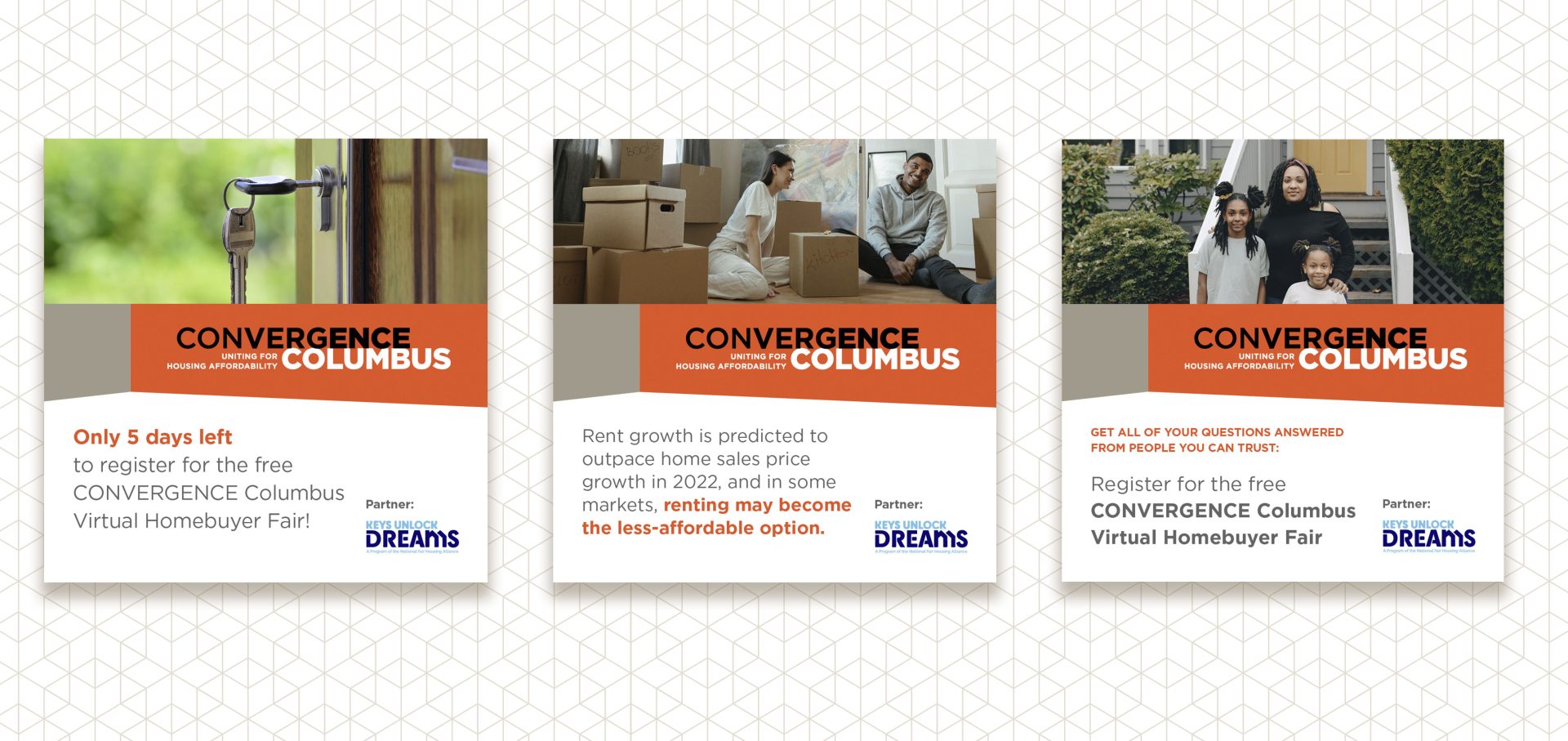 Solution
A Side-by-Side Collaboration
With the paid digital campaign, we dove right in to understand their organization, align with their marketing team and master their brand standards. That made it an easy transition to designing the annual report. One of the biggest challenges of an annual report is the volume of information to convey attractively. We brought our outside creative perspective and 20 years of publication design expertise to make the content approachable and easily digestible, while clearly identifying it as an MBA publication. It was a close collaboration between MBA's art director and ours, speaking the same language for a deliverable we all could stand behind.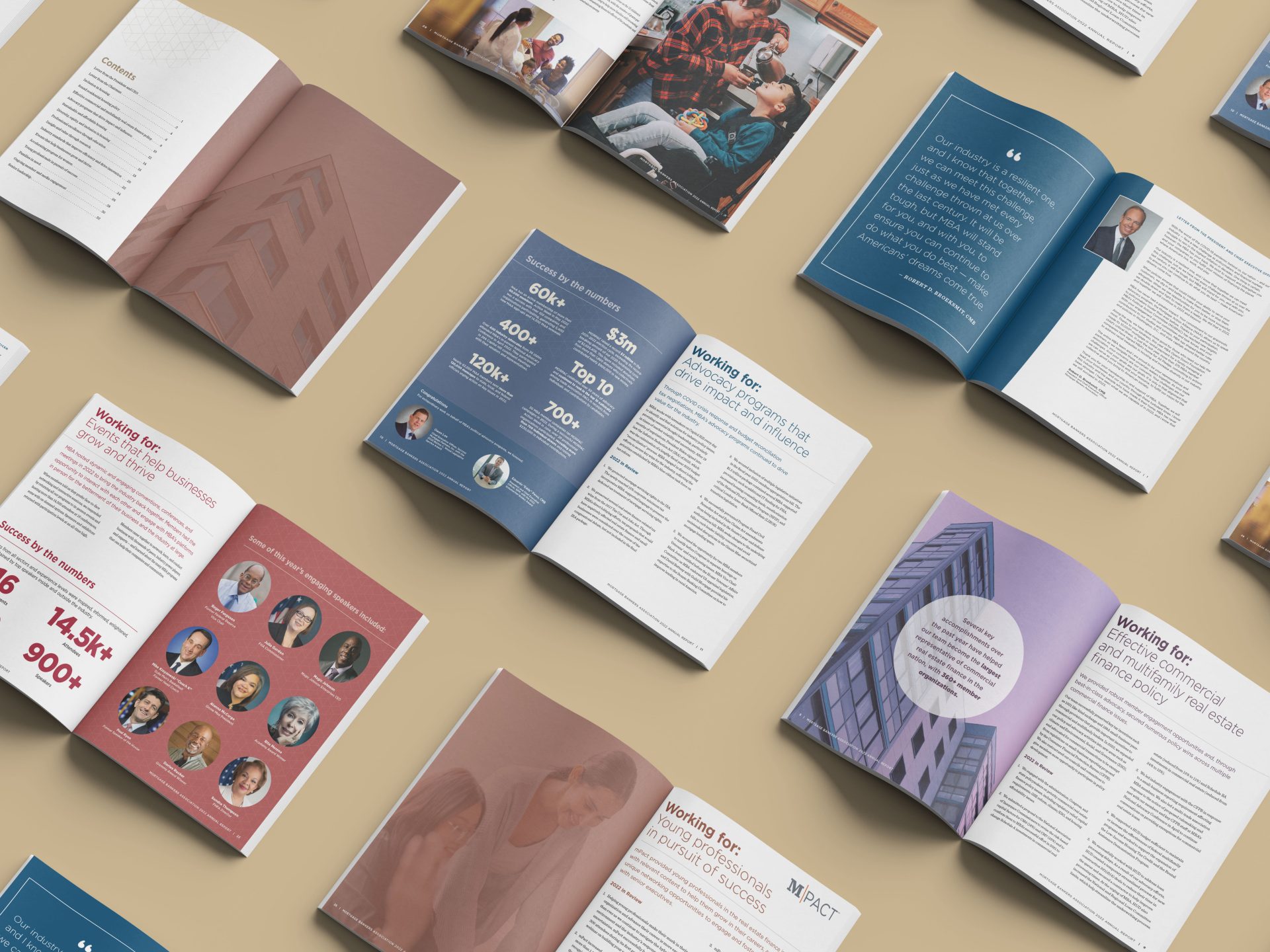 Results
A Foundation for the Future
Together we've set the stage for future projects where we can jump in to meet their needs collaboratively and smoothly when the demands on their marketing team increase. They know that with our flexibility we can adapt well to their processes, and with our reliability we can meet the standards they've set for their own marketing team.
OE's expertise and attention to detail were evident throughout the entire process, and we appreciate the level of professionalism that the team demonstrated. We were impressed with the team's ability to meet all of our needs and exceed our expectations. It was truly a pleasure working with the team. The timely responses to our inquiries and willingness to go above and beyond to ensure that everything was done to our satisfaction were truly appreciated.