Revitalizing a Website
for a Cutting-Edge
Family Veterinary Practice
South Carroll Veterinary Hospital
Services
Immersion/Discovery
Web Design
Development
Art Direction
Copywriting
South Carroll Veterinary Hospital needed a new website whose design reflects the quality of care they provide to their patients.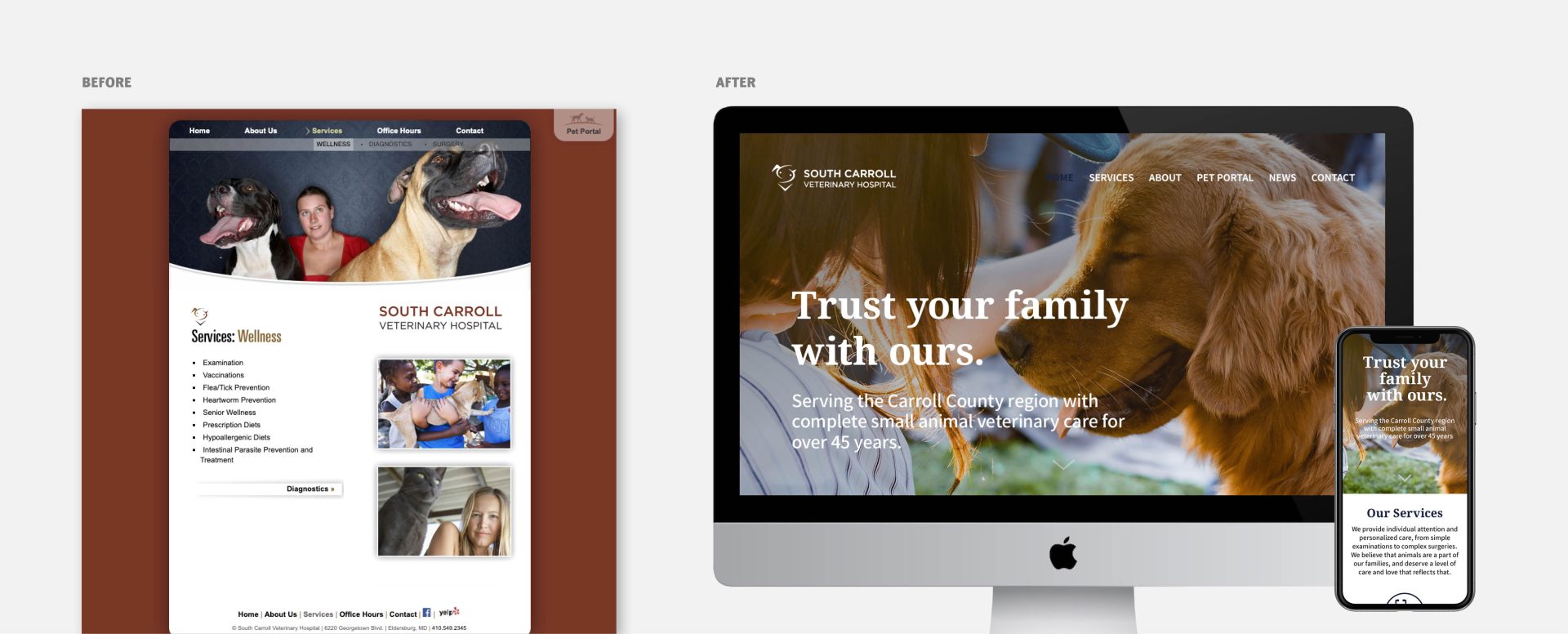 Background
A Family Tradition
South Carroll Veterinary Hospital have been providing best in class small animal veterinary care for over 45 years in the South Carroll area. In fact, patients come for miles to receive the quality care offered by Dr. Ron Schueler and now his daughter Dr. Karen. From routine examinations and dental care to diagnostics and complex surgeries, South Carroll Veterinary Hospital prides itself on their commitment to individualized care, cutting-edge technology, and white glove service.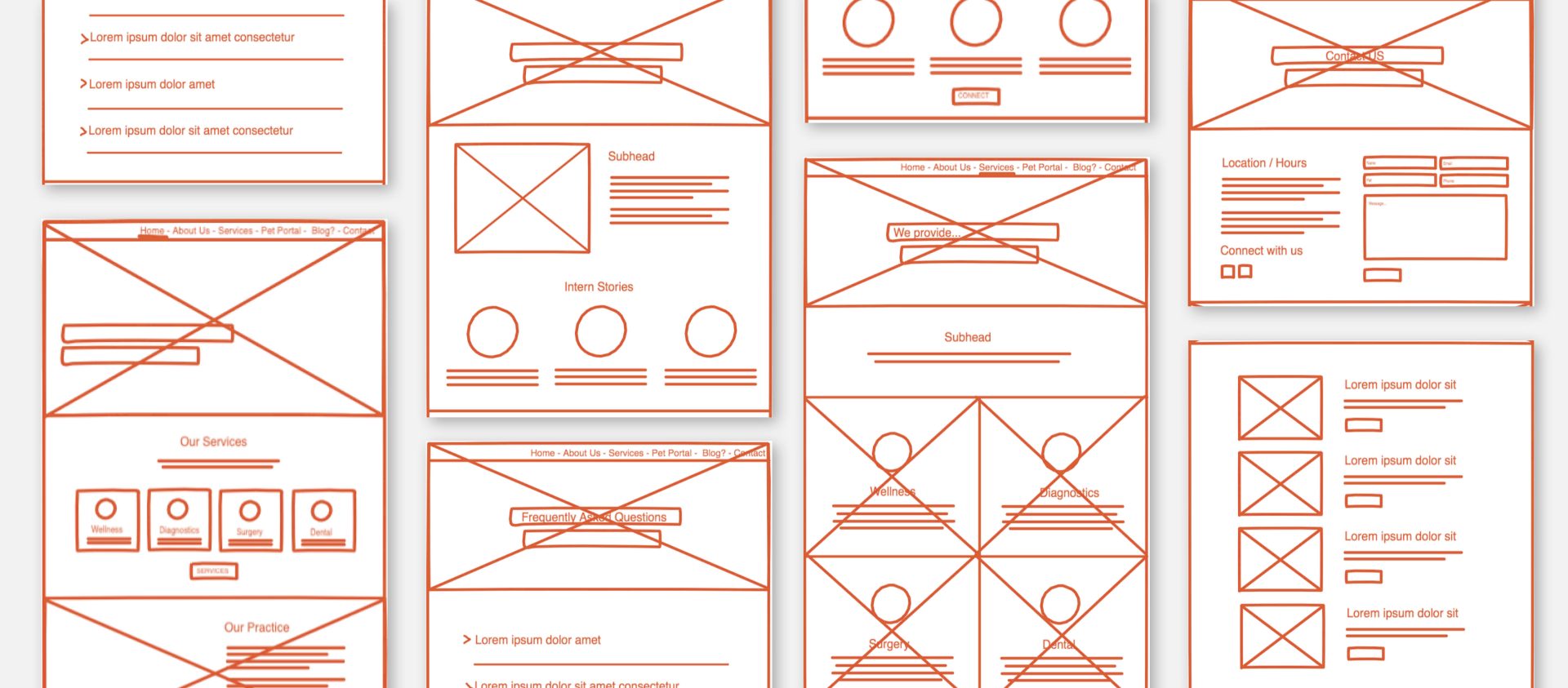 Challenge
Outpacing the Competition
While their facilities and technology are state-of-the-art, their website did not live up to the same standards.  The South Carroll Veterinary Hospital engaged Orange Element to design and build a new website so that their online presence met the same level of excellence as the practice itself. We needed to ensure that the new site was sophisticated yet approachable, imparting a sense of trust and competence to users who are looking for a veterinarian to care for their family pets. And with multiple veterinary hospitals within several miles of South Carroll, it needed to stand apart from the crowded field of care options.

Solution
A Custom Web Presence for a Top-Notch Practice
We underwent discovery interviews and customer research to learn about their target audience and to unearth South Carroll Veterinary Hospital's market differentiators: deep community roots stemming from a multi-generational family business; cutting edge technology and capabilities, specifically in diagnostics and surgery; and a top-tier level of care in both treating pets and in customer service. A content audit of the current site was also conducted to understand how and where brand positioning could be improved.
Equipped with an in-depth understanding of their audience, differentiators, and business goals, we set to work restructuring the site's architecture and user flow. We then revised existing content and wrote new copy to flesh out the updated structure. And finally, we gave them a fresh look that's both elevated and professional, yet friendly and approachable—and, of course, complete with many pictures of adorable pets that we sourced and/or art directed.