Creating a Sleek
Aesthetic for
Complex Ideas
Lieber Institute for Brain Development
Services
Presentations & Reports
Infographics
Identity & Collateral
Case Studies & White Papers
Simplifying complex research for scientists, researchers, and everyday readers, while keeping the work's impact intact.
Background
A Leader in the Study of Neurological Disorders and Treatment
The Lieber Institute for Brain Development is an independent, Johns Hopkins-affiliated research center devoted to understanding mental illnesses caused by abnormal brain development, and the advancement of clinical treatment for these illnesses. They are also the only institution in the world focused on the study of developmental mechanisms that cause schizophrenia and related neurodevelopmental disorders. While their work is highly impressive and distinguishable, the Lieber Institute recognized a need to improve the way their research is presented in brochures, one-pagers, presentation decks and other collateral.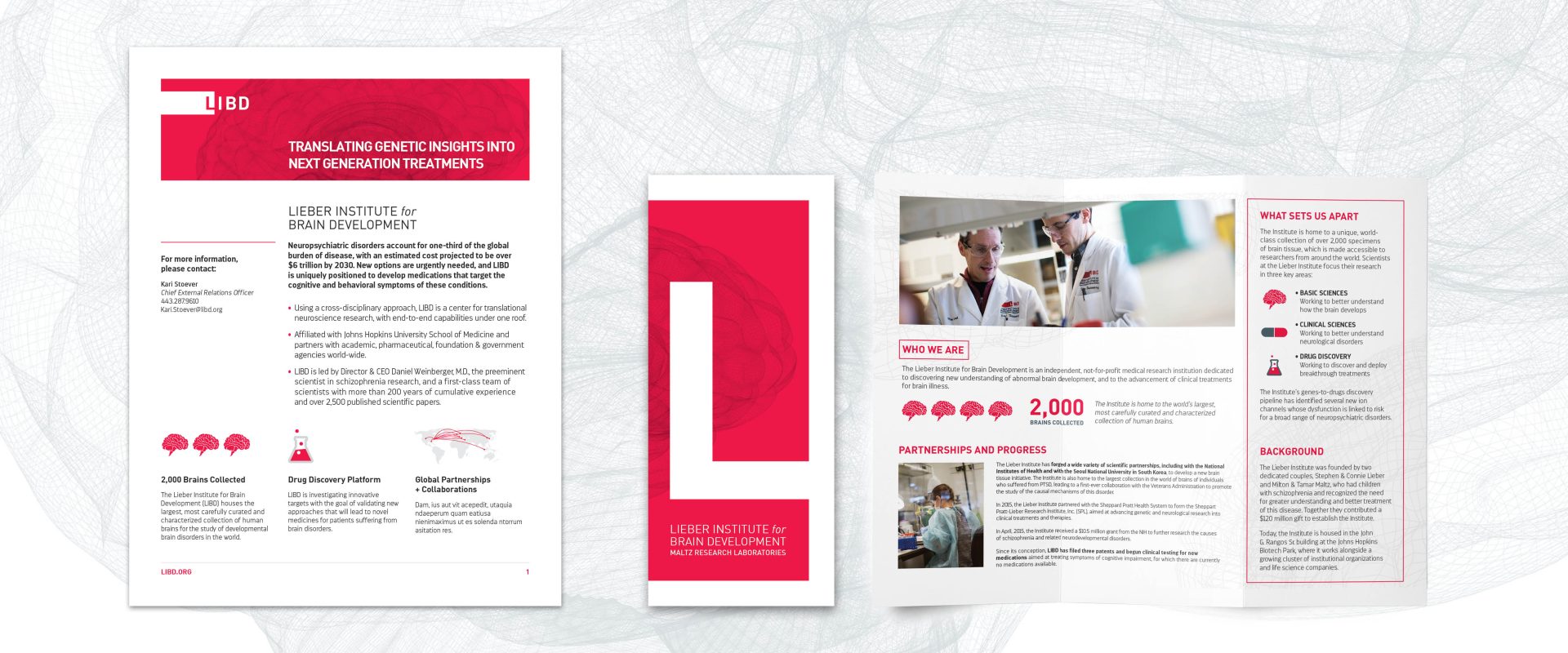 Challenge
Simplifying Information without Diluting It
While research partners and other scientists may understand the complex medical terminology used in the Lieber Institute's materials, donors and other readers needed an easier way to digest and understand this information. So our team was tasked with simplifying the center's complex messaging and incorporating a more reader-friendly design that appeals to all audiences.

Solution
A Refined Visual Language Across All Communications
We developed a thorough, process-driven brand system to match the depth of research the Lieber Institute performs. Without diluting the high-level research and insights, we cleaned up existing infographics and created a streamlined look for better printing and distribution.
Working with limited brand guidelines, our team designed a successful visual language to explain their advanced work to everyone from neurologists to curious readers seeking to learn more. This included a new icon library with simple, eye-catching infographics that can be used across communications and materials. We also designed easy-to-modify templates and layouts for the Lieber Institute's conferences and events.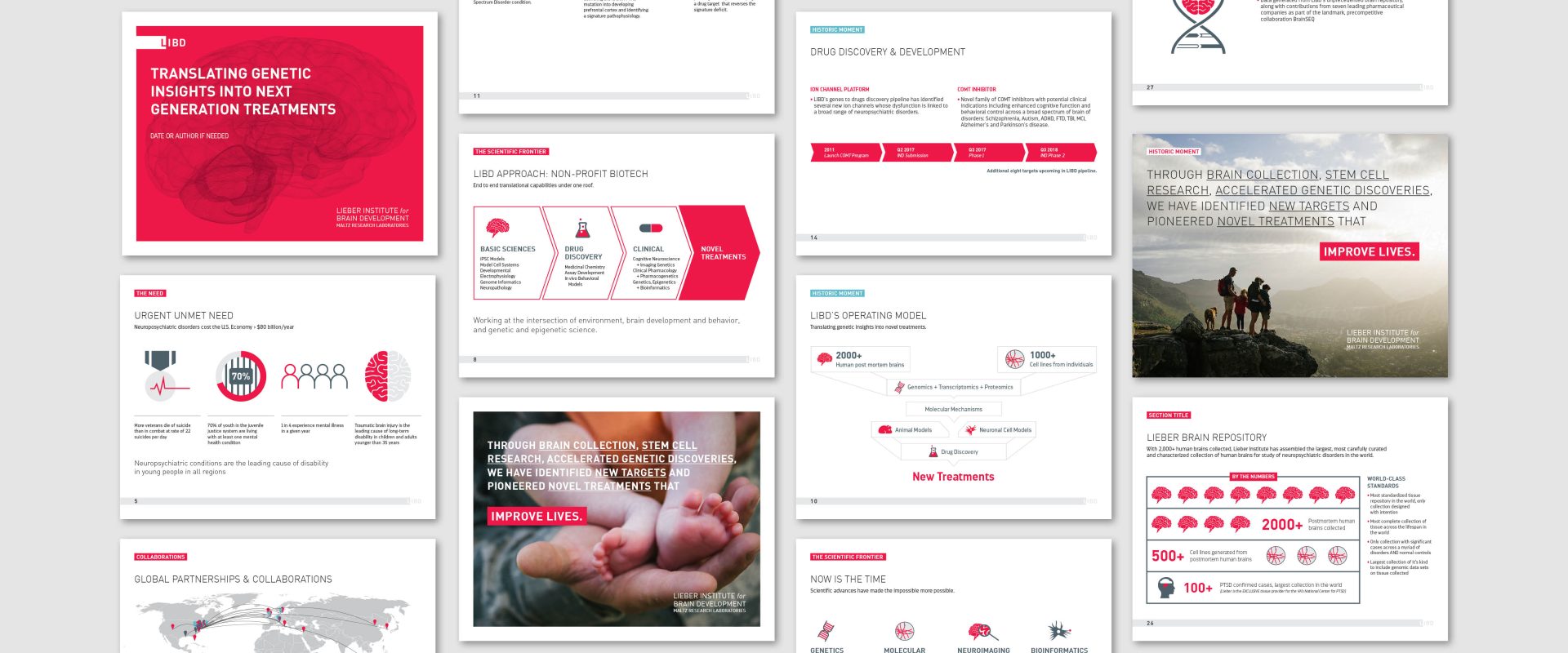 Results
Reader-Friendly Design and Messaging For All Audiences
The Lieber Institute's new look and messaging can be seen across all marketing channels — from social media to their website to their sales collateral. Its clean, simplified and easy-to-follow design and content helps the public fully understand the importance and relevance of crucial research developments.