In our second customer spotlight feature, we sat down with client Steven St. Angelo of Johns Hopkins School of Nursing magazine, a publication aimed toward Hopkins nurses that "tells the story of their endeavors in the areas of education, practice, scholarship, research, and national leadership." Orange Element is currently working on the 10th issue with the organization.
Read Steven's interview below to learn about his background in journalism, his advice about working with an agency, and trends he sees in the publication landscape today.
Tell us about your position at Johns Hopkins and what working there means to you.
I'm the magazine editor and do all kinds of copywriting at the School of Nursing. My mom was a proud nurse, but a pissed-off one a lot of the time. Every patient got everything she had, but she felt frustrated at what she couldn't do. I see super smart people come through the school and don't want them to end up frustrated like my mom. Nursing is hard. Turnover is ridiculous. If we can spread the word about nursing's value, and empower our students to lead and make things better … we just have to. I'm never NOT passionate about nursing. I believe everything I put in the magazine, I believe in the students, I believe they can change the world.
What are your goals for the Johns Hopkins Nursing Magazine?
The magazine has to please many audiences: prospective students and their parents, working nurses, alumni, potential donors, current students, faculty, and staff here at the school. My main goal is that anyone from those groups who picks up the magazine—and really, anyone anywhere in the world—sees herself or himself somewhere between the covers. I'm really annoying about diversity, but my goal is empty without it.
As we continue to publish this magazine, I hope to reach a new audience with a redesign of the website. Originally, the website was simply an echo of the magazine, but I hope it expands the reach and content in which we produce.
What is most challenging about development and how do you overcome it? 
I don't do much direct development work but do provide some of the language that the team uses. The important thing in writing and doing the magazine is to show genuine value in what we do as a nursing school. Don't brag—show why we're awesome, and why people should get behind what we're doing.
What's your advice to other institutions (higher education or otherwise) seeking to create their own publications?
Know why you're doing it. Know your audience. Know how much money and time you have to spend, then spend the money and time to do it right.
What trends do you expect to see (or are currently seeing) in the higher education and/or publication landscape?
One of the biggest challenges is justifying the bottom line. We have to show people there's value in paper magazines that doesn't show up in a spread sheet. If your bosses can't see the value, boom. You have to make the magazine worth it. I was an editor at this one place … we as a paper magazine were at one time ranked something like No. 6 in the world as a "trusted source of news." People sought the magazine out. Loved it like a family member. So of course we killed it and went all-digital, dumping all that trusted material into the swamp of the web. But it sure did help the bottom line. I'm still angry … and obviously not there anymore.
How do you believe agencies and higher education institutions can best work together? 
Higher-ed bureaucracy is a bear. It pits US vs. THE VENDOR. "Prove you're getting the best deal." I have bid out every project we do to get at least three designers and waste the time of at least two of them. This bothers me. I get it, but I don't like it. So I don't know about how to best work together. I make sure to say "please" and "thank you." Always.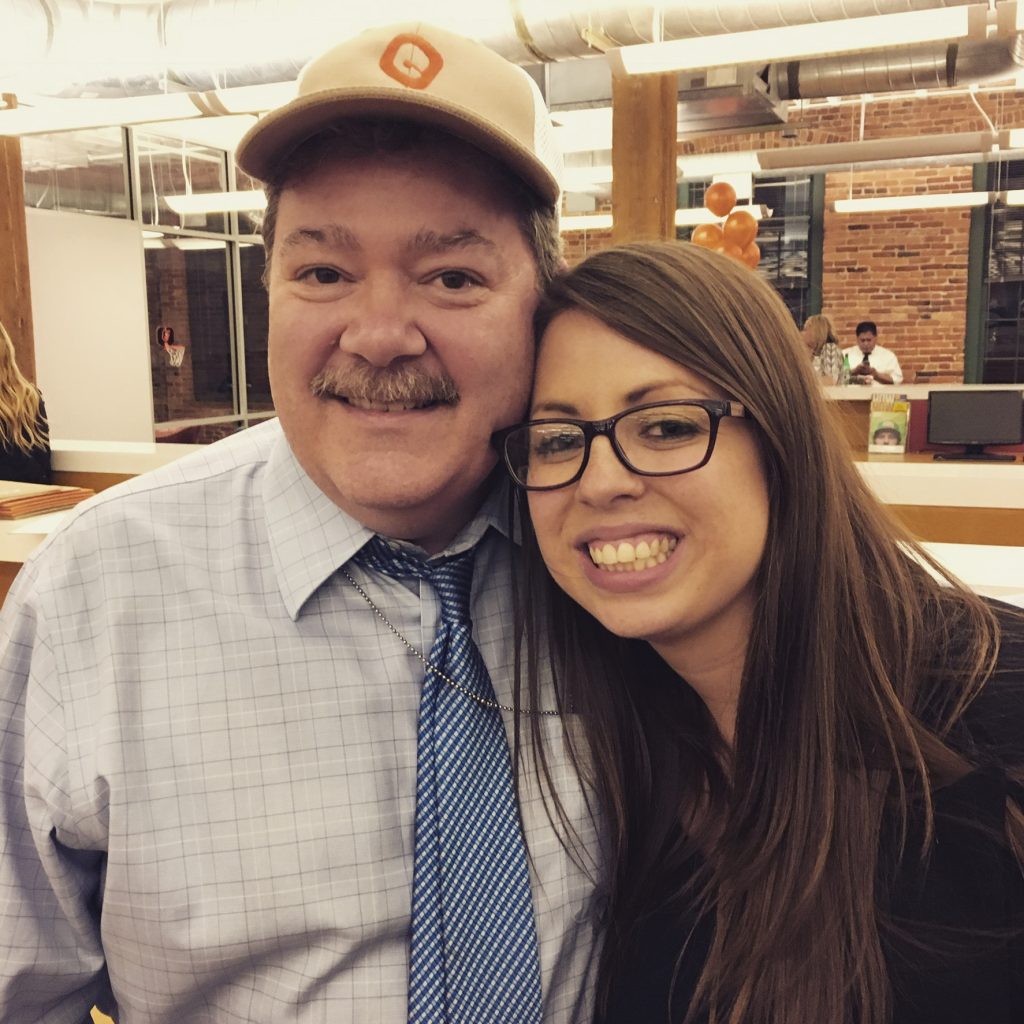 What influenced your organization to work with Orange Element? 
It was me, talking fast and promising big things. Seriously. We had lost our designer in a Hopkins reorganization. I was new and I was panicked. What cinched it was a sense of trust I felt immediately with the Orange Element folks. That OE was a short walk away was also very attractive. The way I like to work is in person, and Nicolette has always said, basically, "Just come over and we'll fix it." Problems go away fast.
What results are you seeing with the Johns Hopkins Nursing Magazine? 
We make a good team—and we've made a good magazine. The redesign was a huge success. The magazine looks and feels like a million bucks. In the last 6 issues, we've added 3,000 subscribers. For us, that's a huge number. Not only that, but we've had to buy extra rights to our illustrations and photography because they're so effective and show-worthy that the marketing and admissions departments here want to use them as a recruitment tool.
Do you need help developing your next magazine, annual report, or other publication? Contact us now to learn how Orange Element can help.