It's been nearly a month since our staff began working from home in the wake of COVID-19, and you may have found yourself in a similar position of working from home indefinitely. We are extremely thankful that our staff and their families are healthy and we hope the same goes for you and your families. 
Working from home can come with its own challenges: lack of privacy, no dedicated office space, distractions, and so on. But working from home in order to avoid contracting and spreading a deadly disease is a duty we fully understand and support. 
We can't gather with friends, get our hair cut, sit down at our favorite restaurant, take our children to the playground, or even go to the gym anymore. Our activities, for the most part, have been confined to the square feet of our homes, so we wanted to share some of our favorite quarantine activities that have become essential for our mental and physical health during this unprecedented time.
Our Favorite At-Home Activities During Quarantine
Virtual Workouts and Painting
Getting my heart rate up with a virtual barbell class is my favorite way to clear my mind. If you also enjoy high-intensity workouts, I strongly recommend Les Mills On Demand! When I'm not getting a sweat on, I've been tapping into my creative side and making art with micro-line markers, acrylics, and watercolor paint. 
– Madison, Digital Strategist
Reading with Nature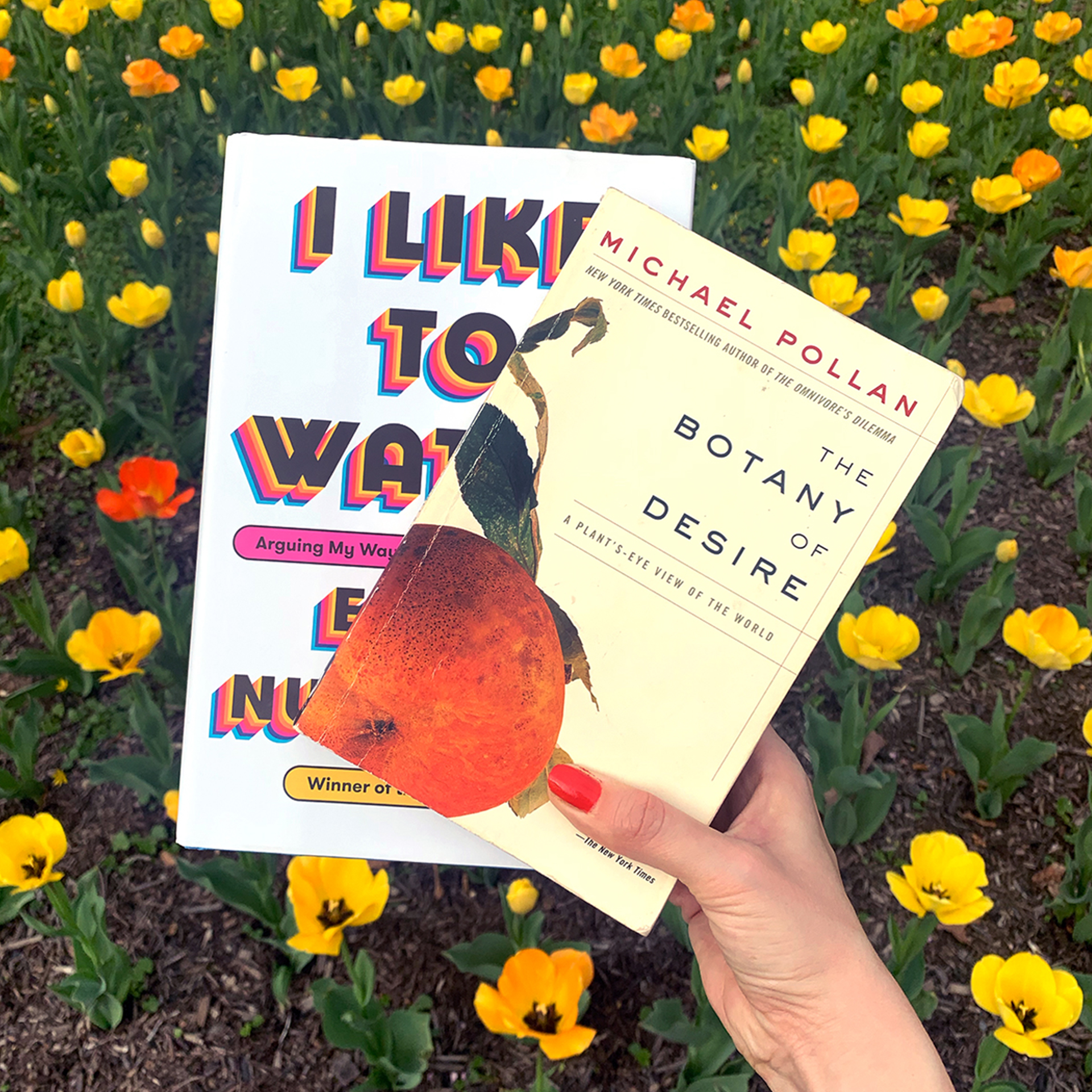 My best friend surprise me with a home delivery from Atomic Books (@atomicbooks), so I've been doing a lot of reading. I have also been taking long walks and discovered a new hiking trail in my neighborhood. 
– Rachel, Graphic Designer
Yoga, Cooking and Plant Care
I've been starting my day with a home yoga session in place of my usual walk to work, which I made this playlist for. With some free time on my hands in the evenings, I like putting more effort into fun meals. You already know I love my house plants and have been giving them a little extra TLC.
– Megan, Senior UX Designer
Creative Cooking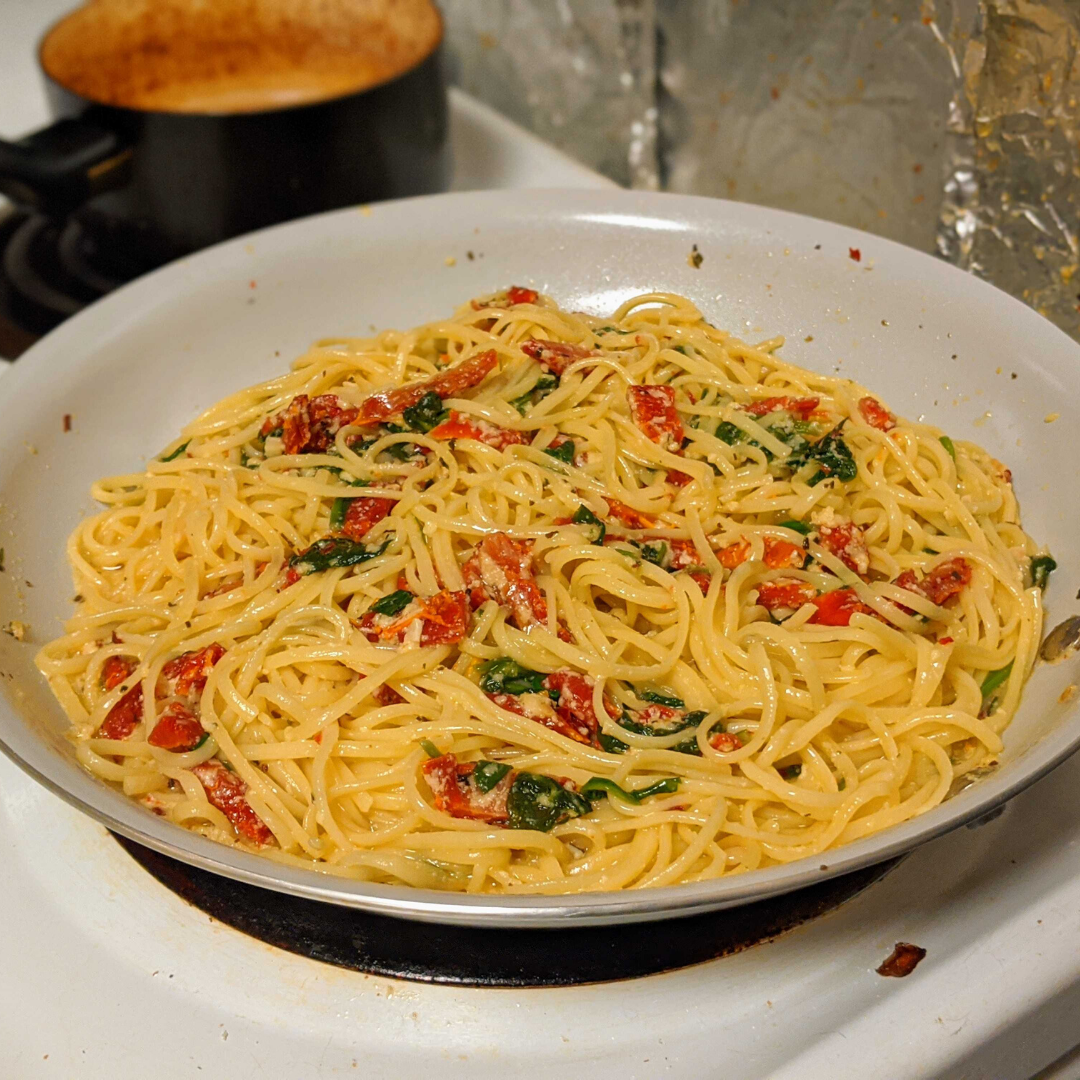 With pretty much everything being closed, and delivery now being $10 extra, my girlfriend and I have been cooking a lot. It's been a really fun creative outlet since we've had to be super resourceful with the limited ingredients we have.
– Kent, Animator
Latch Hooking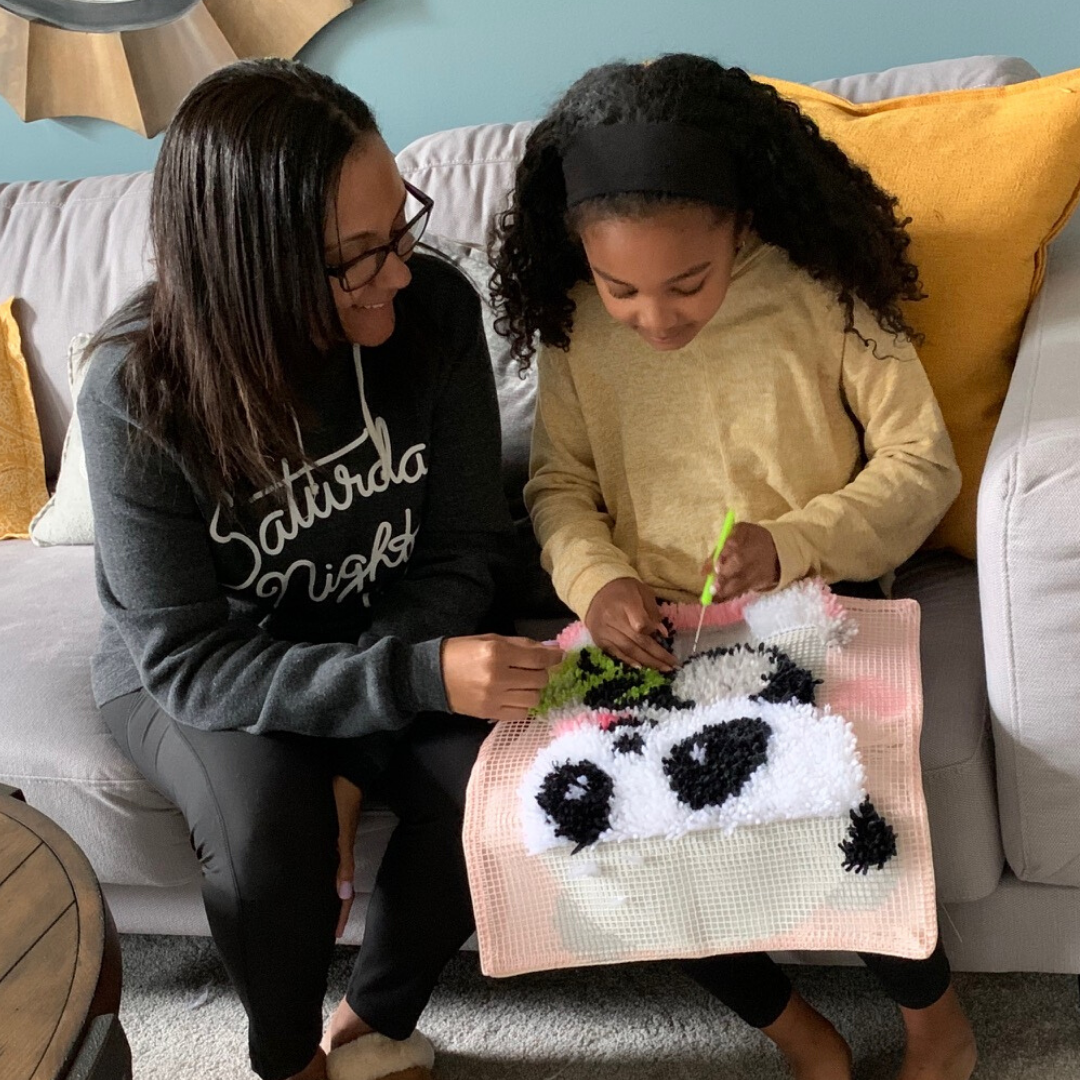 I spend a good chunk of my downtime latch-hooking a pillow cover with my 9-year-old daughter, watching awesomely bad Lifetime Original Movies with my teenage daughter, and reminding my husband of 22 years that his "recently watched" tv history can be seen by the entire family. 🙂
– Kia, Copywriter
Trail Walks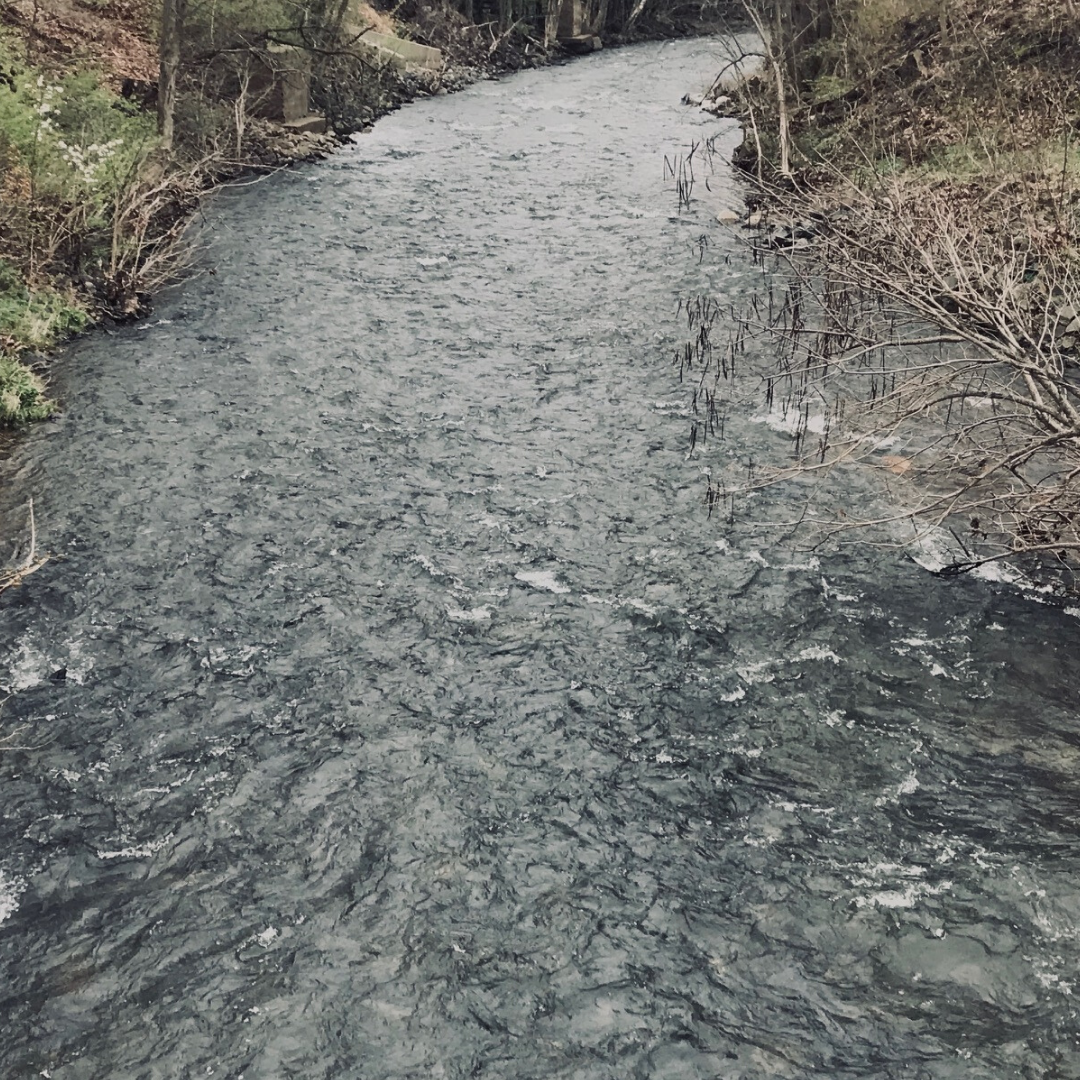 Taking time each day to walk on a trail is a calm reminder of life before (and after) lockdown. Hearing the water rushing down the nearby creek is relaxing and a great reprieve from the work-from-home life.
– Andy, Design Director
Tapping into Tradition
As I've done each Spring, I love welcoming the new season under my favorite tree with a great book. Even though Spring feels different this year in a lot of ways, this is a reminder that there is still beauty all around us even in uncertain times.
– Caroline, Director of Operations
Gardening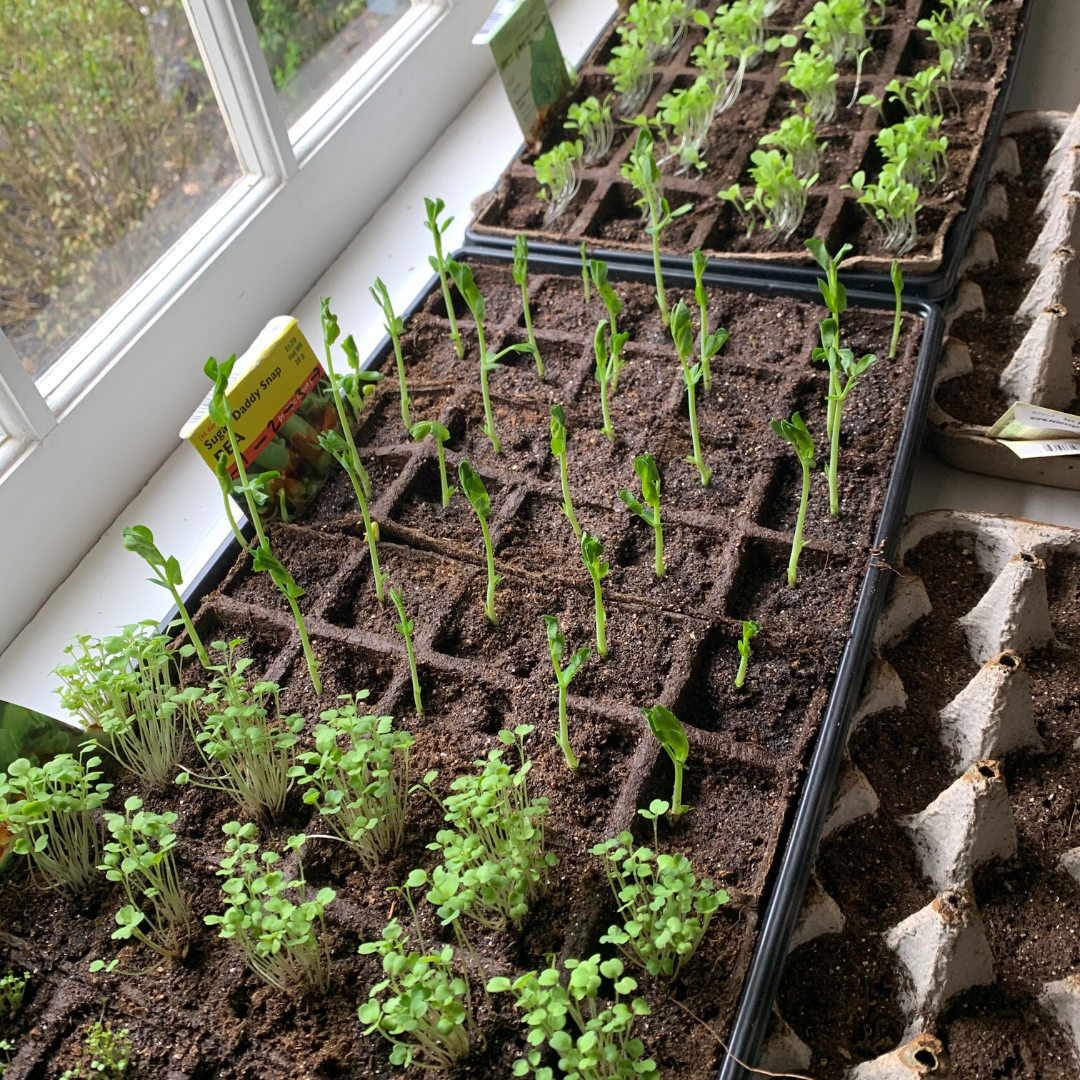 Expanding the garden this spring! I've found extra time to start many new plants from seed and should have enough lettuce, peppers, and snap peas for all Orange Elements employees in a month! We're also trying blackberries, peanuts and a few other items.
– Aaron, Principal
Foster or Adopt a Pet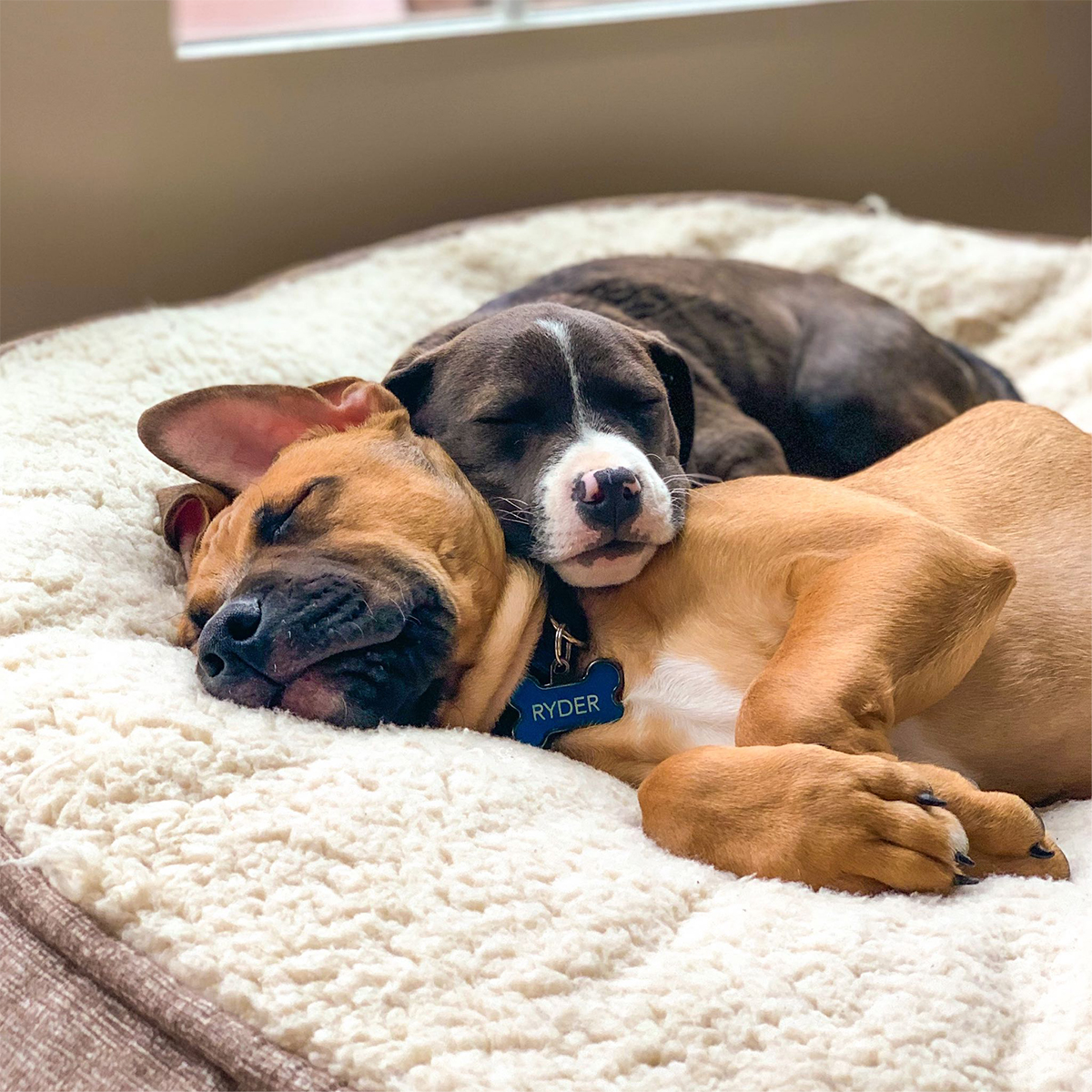 Pictured: Ryder and Ripley, Megan's new family members
Whether it is as a foster or adopter, now is a great time to consider taking in an animal in need. From guinea pigs and lizards to cats and dogs, there are so many pets that could use a warm and loving home. Give your local animal shelters a call to see if they are in need of foster homes and check out their websites and social media accounts to see what pets are available for adoption. Since we now spend most of our time at home, it's the perfect time to bring in a new family member or foster animal for proper decompression and training time!
Wrapping Up
Between reigniting old hobbies and creating new ones, these have been essential additions to our new routines. We hope you've also been able to find some comfort in a new routine, fun hobbies, and above all, have been able to stay safe and healthy. Comment below what your favorite quarantine hobbies have been! Do you have a similar hobby to one of us?